Southern Brazil hit by unusual hot weather in spring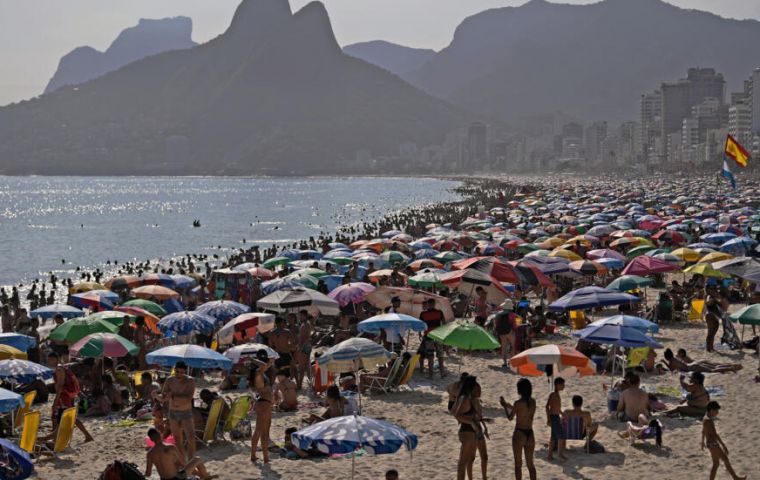 The beaches of Rio de Janeiro were overcrowded as a temperature of 42.5°C made Sunday the hottest day of the year amid a high-pressure system that is causing a heat wave which is believed to be linked to climate change, it was reported. The minimum temperature this Sunday was 23.2°C.
The record temperature was registered at 1.50 pm local time at the Irajá station, with a mark of 42.5°C, which surpassed the 41.8°C recorded on Feb. 17. The chill factor considered, there were 58.3°C recorded that day.
Despite the sweltering heat, a rough sea prevented massive sea baths although many defied warnings from the lifeguards and took a dip leading to 415 rescues statewide on Sunday. "The sea is not good," a carioca was quoted by O'Globo. Overcrowding also led to some occasional fistfights for space which required police interventions.
In São Paulo, the Climate Emergency Management Center (CGE) also reported a record temperature of 36.9 degrees Celsius.
Brazil's National Institute of Meteorology (Inmet) warned that "this strong heat wave would affect several regions of Brazil, at least until next Wednesday." Inmet had issued an orange alert for Rio de Janeiro on Saturday, which meant very dangerous heat for people.
According to Accuweather, temperatures were expected to range between 27 and 36 degrees Celsius Monday in Rio de Janeiro.