EU promises a Milei government cooperation and hopes for a quick ratification of the Mercosur/EU trade deal
Monday, November 20th 2023 - 15:29 UTC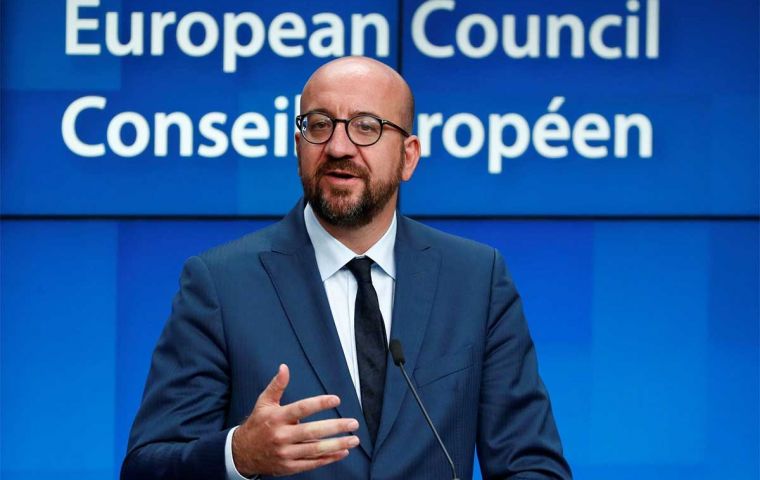 European Union officials on Monday congratulated liberal economist Javier Milei on his Sunday windfall election as Argentina's president, with European Council president Charles Michel describing Buenos Aires as a "close partner" and hoping the EU/Mercosur trade deal will be finally ratified.
"Congratulations to Argentina's new president-elect Javier Milei for his victory. The people of Argentina have spoken in free and democratic elections," the European Council president posted on social media. Meantime the EU foreign policy chief Josep Borrell echoed Michel's statement on behalf of the 27-member bloc.
"The EU congratulates Javier Milei upon his election as President of Argentina," he said.
"The people of Argentina voted in democratic, peaceful, orderly elections, which have taken place in the year the country celebrates 40 years of democracy."
Milei swept to victory in Argentina's presidential election on Sunday promising to halt decades of economic decline in a country reeling from triple-digit inflation, half the population living in poverty and a Central Bank with negative international reserves.
The European Union and the Mercosur trade bloc -- Argentina, Brazil, Paraguay and Uruguay -- agreed the broad terms of a potential trade deal in June 2019, but have yet to finalise it.
Milei criticised the accord during the campaign and has threatened to pull out of Mercosur, but Michel expressed the hope that close ties between Brussels and Buenos Aires would continue.
"Argentina is a close partner of the European Union," he said, thanking outgoing Argentinian leader Alberto Fernandez for the "excellent cooperation" of recent years.
"I look forward to continuing this cooperation for the benefit of our peoples," he said. Borrell stressed that Europe still hopes to ratify the trade deal.