Monday, February 5th 2018 - 09:08 UTC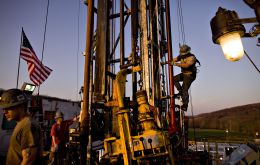 By Nick Cunningham of Oilprice.com <br />
<br />
Shale companies continue to drill at a frenzied pace, adding rigs and breaking U.S. oil production levels with each passing week. Yet, the oil production is becoming increasingly geographically concentrated. Not only is the Permian basin accounting for much of the new oil production in the U.S., but a relatively small number of counties within the Permian are home to most of that action.