Petrobras begins production in the Gulf of Mexico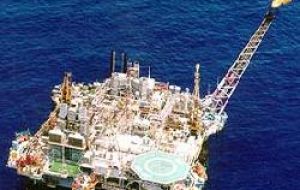 Brazil's government managed oil company Petrobras announced the beginning of production at the offshore Cottonwood field in the Gulf of Mexico, United States.
In a statement late Monday, Petrobras said it will initially produce 1.1 million cubic meters of gas and 4,000 barrels per day of light oil at the deep-water Cottonwood field, the first overseas one to be developed and operated by Petrobras. The whole operation is under subsidiary Petrobras America Inc with headquarters in Houston. Petrobras plans to start production at a second well later in February and raise output to 2 million cubic meters of gas and 20,000 bpd of oil. The company's overall production in the United States is set to rise to more than 25,000 barrels of oil equivalent from 5,500 boed at the end of February. Petrobras plans to raise output in the Gulf of Mexico to 100,000 bpd by 2012. The Cottonwood field is located in Garden Banks quadrant block 244, in the American sector of the Gulf of Mexico, in a water depth of 670 meters. This is the company's first field to use submarine equipment and systems capable of operating under high pressure. The field's two submarine completion wells are interconnected to a third-party fixed production platform, located 27 km away, via two production pipelines and a chemical product control and injection umbilical cable. This event marks Petrobras' return, as an operator, to Gulf of Mexico production fields. Petrobras also announced the purchase of a 40% participation in the exploration of the Rufisque Profond block, in Senegal, Western Africa, in waters ranging form 150 to 3,000 meters and covering a 7,294-square-meter area. The participation was purchased from Edison Spa, the operator, which held 95% of the block's interests. The remaining 5% belong to Petrosen (the Senegalese national oil company). Senegal adopts the production sharing contract system. The contract for the Rufisque Profond block was signed between Edison Spa and Petrosen in 2004. The exploration, spread-out into three periods, is in the 3D seismic survey phase seeking increased information on the area to better define the block's exploratory potential. Only eight wells have been drilled in the Senegalese offshore region, all of which in shallow waters. Deep-water blocks have thus far remained unexplored. It is possible light oil, with an API classification ranging form 30 to 40 degrees, will be found in the area. In the agreement signed with Edison Spa, Petrobras is committed to reimburse 42.1% of the passed costs, and to offer a greater participation in the 1,500 square kilometers of 3D seismic survey operation, which is already in the phase of acquisition.