Uruguay plans re-purchase of bonds maturing before 2012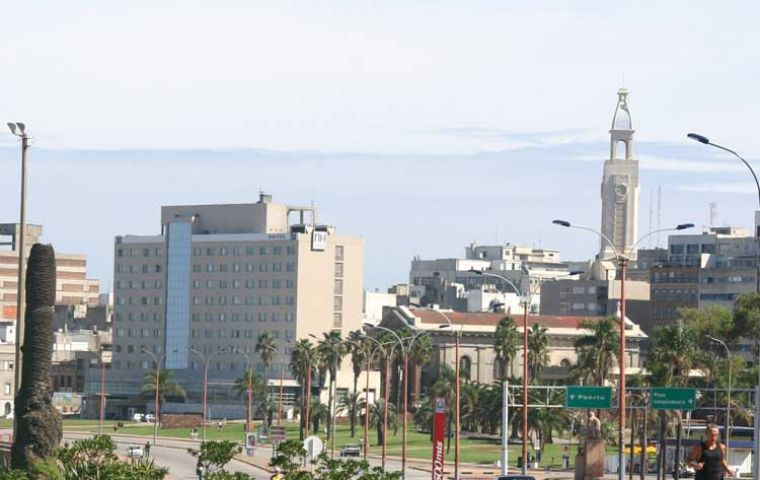 Uruguay announced the re-purchase of up to 500 million US dollars in international and domestic bonds in an operation that seeks to reduce its foreign currency debt and extend maturities.
Uruguay initially announced the outstanding principal amount of the bonds that would be eligible for the repurchase, some 1.98 billion US dollars, but later said it only planned to spend about a quarter of that in the buyback operation. "The government reserves the right to raise these sums if it thinks that's appropriate," officials from the operation's lead manager Citigroup Global Markets Inc said in a presentation to Uruguayan traders. In a statement, the Uruguayan Central Bank said the government would spend up to 200 million US dollars to buy back international bonds denominated in dollars and euros with an outstanding principal amount of 436 million. All the international bonds included in the offer mature in or before 2012. Another 300 million US dollars would be used to buy back domestic bonds denominated in dollars and others in pesos and inflation-indexed. The bank said 100 million of that would be used for the repurchase of peso-denominated paper that is indexed to inflation. "The priority for the purchase is going to be (the debt) in foreign currency, then the indexed units, first the shortest (maturities), then the longest," Citigroup Global Markets' director told the traders. The offer in the international market relates to a series of 10 bonds, while the local market offer includes 24 issues. The deadline for offers is Friday and the result of the operation is due to be announced three days later. Local traders reacted coolly to the offer. In October 2006, creditors tendered 1.17 billion US dollars of eligible bonds in a debt swap by Uruguay, which aimed to scrap lightly traded bonds and extend the country's debt maturities. In June 2007, the country sold 500 million in 30-year peso bonds. According to the latest central bank report from June, the country's gross debt stands at 15.6 billion US dollars and international reserves are above 4 billion US dollars.