Trade commitments ease Venezuela's access to Mercosur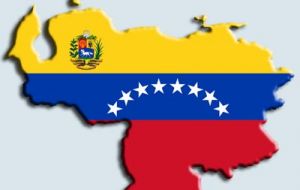 Venezuela and Paraguay closed this week a round of business negotiations to boost bilateral trade which will become effective once Venezuela is formally incorporated to Mercosur, it was reported in Asunción.
The Congresses of Brazil and Paraguay still have to vote on the Venezuela Mercosur protocol acceptance, which faces strong resistance from certain sectors of lawmakers who are not entirely convinced of President Hugo Chavez democratic credentials.
However last week it was announced in Brasilia by Senate president Jose Sarney, who opposes the integration of Venezuela, that he will not appeal to institutional hurdles at committee discussions and advanced that by early April the issue could be approved.
Similarly this week the Paraguayan Congress said that in two weeks time there will be a vote on the Venezuela issue. "I believe we have the necessary votes for a positive approval", said Senator Alberto Grillon, president of the Foreign Affairs committee.
"At the most we will be taking a full house vote by March 26th", he added.
The Uruguayan and Argentine legislatives have already approved the incorporation of Venezuela which was originally agreed in late 2006.
Following the round of trade negotiations the Venezuelan delegates said that in the future Paraguayan goods such as beef, timber, cotton, cigarettes will have access with zero tariffs.
Deputy Secretary for Foreign Economic relations Oscar Rodriguez said that the agreements involve sales in the range of 80 million US dollars in beef and other meats; 42 million US dollars in grains and oilseeds plus cotton, while skins, timber and textiles could add an additional 16 million US dollars.
Currently the trade balance favours Venezuela. In 2008 Paraguayan exports totalled 257 million US dollars and imports from Venezuela 365 million US dollars.