South Georgia expects 15% drop in cruise visitors this summer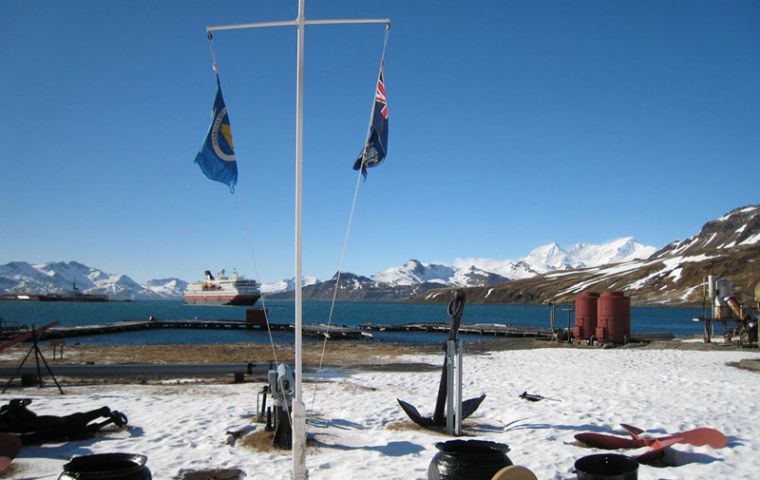 Early indications are that 63 tour ships are due to visit South Georgia in the coming season, seven visits down on last season, according to the South Georgia Newsletter, August edition.
If all the vessels are fully booked they could bring 7,700 tourists this 2009/2010 summer. Actual occupancy is normally less though, so SG can probably expect nearer to 6,600 passengers, which would be a 15% drop compared to the previous season.
If the global recession leads to lower than average occupancy then passengers numbers will be lower still, but tour operators are currently advertising some good offers to try to fill places on the planned ships.
It is not only the global recession hitting visitor numbers, they are also being lowered by GSGSSI's new policies to only allow IAATO (International Association of Antarctica Tour Operators) registered ships to visit the Island, and a ban on ships carrying more than 500 passengers.
During the last recession (2001-2) tour ship numbers and passenger numbers dipped for two years before continuing the steady rise that has been the trend since cruise ship tourism started here in 1970.
The 2009/10 season starts early with a visit from tour ship "Ushuaia" on October 8th. Three ships new to South Georgia are due to visit: the 120 passenger " Expedition"; 100 passengers "Clelia II"; and 112 passengers "Plancius".