Venezuela/Brazil agree terms of refinery to be built in Pernambuco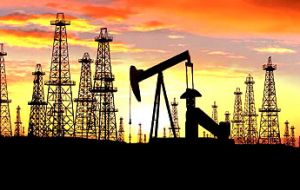 Brazil's government managed oil company Petrobras said on Friday that it had concluded a deal with Venezuela's PDVSA to construct and operate a refinery in northeast Brazil.
Petrobras said in a statement to the Brazilian securities regulator that it has concluded negotiations with PDVSA for a joint venture that will construct and operate the 230.000-barrel-per-day Abreu e Lima refinery in Brazil's Pernambuco state.
The deal was made by Petrobras' director of gas and energy, Maria das Gracas Foster, during President Lula da Silva visit to Venezuela on Friday.
Petrobras will have a 60% stake in the joint venture while Venezuela will have 40% and each partner will supply 50% of the crude oil for the refinery. Although the cost of the refinery was initially estimated at 4.5 billion USD, it is being revised and sources with knowledge of the project estimate that the cost may exceed 10 billion USD.
The refinery is expected to be completed by 2011, according to preliminary estimates, although Petrobras has not confirmed if that timeline is still current. Low sulphur diesel will be the main refined product produced at the refinery, the Petrobras said.
The refinery was conceived to process crude from a PDVSA-Petrobras joint venture in the Carabobo region of Venezuela's Orinoco belt, but it has taken years for the two companies to come to an agreement on the terms of the partnership.