Haiti Football Federation confirms 30 deaths and dozens missing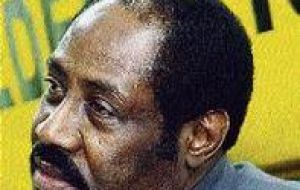 Thirty members of the Haitian Football Federation have been confirmed dead and dozens others are missing following the massive earthquake that rocked the country. This was confirmed by Caribbean Football Union vice-president Captain Horace Burrell in a report sent to FIFA vice-president Jack Warner, following an assessment carried out last weekend.
Captain Burrell, the Jamaica Football Federation president, was dispatched to disaster stricken Haiti on Sunday to meet with HFF chief Yves Jean Bart.
The Haitian football leader explained that he and other members of the executive committee had been meeting at the time of the quake and he was the only survivor.
He said among the dead at the head office were administrators, referees and coaches including the HFF most experienced coach who recently coached the Under-17 team in the World Cup tournament in Korea. Medical personnel, players and office staff have also been reported dead.
Apart from the Federation office, Jean Bart said a number of players and other officials remained unaccounted for at other places throughout the capital Port-au-Prince.
"I was met at the airport by an injured president Jean Bart. His injuries and bandages remain stark reminders of his narrow escape from the crumbling building following the earthquake," Captain Burrell said in his report.
"As we travelled down what now remains of the major highway, the buildings that line the roadways are but crumbled shells of their previous incarnations, not even a hint of their previous grandeur can be seen.
"None is a truer reflection of this statement than the federation's headquarters. Once a three story magnanimous structure, all that remains is a concrete slab."
Haiti was hit by the 7.0 magnitude earthquake which flattened buildings around the capital and caused tens of thousands of deaths.