Chilean peso slumps on poor economic data and China: 530 to the US dollar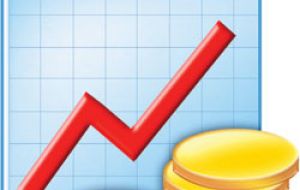 The Chilean peso fell for a ninth day running, its longest losing streak in 15 months, as December industrial sales and production data came in below forecasts and bearish prospects for the country's main export, copper given China's strong liquidity and credit restrictions.
The peso fell 1.7% on Thursday to 531 per US dollar from 522.25 Wednesday extending its slump since January 15 to 8%. The peso has weakened 3.7% in the past two days, the biggest drop for a two-day period in 11 months.
Regulators announced this week changes in how pension funds, or AFPs, measure their foreign-exchange exposure, while the price of copper dropped for a third day to a one-month low. Chile is the world's top producer of copper, of which China is the top consumer.
Copper closed Thursday in London at 3.19420 the lb which represents a drop of 2.79%, the largest fall since October 2009.
Chile's pension fund regulator announced new rules limiting currency hedges to a maximum of 50% of the total investment in foreign-currency denominated assets, giving pension funds 90 days to comply with those limits.
Chile's industrial production dropped 0.3% in December from a year earlier, while industrial sales fell 1.8% on the year, the national statistics institute reported Thursday.
According to Forex Chile "the US dollar will continue will a clear surging tendency in the short term which will remain at levels ranging 528 and 524 pesos, with later peaks of 536 and 538 pesos".