Uruguay, Chile and Costa Rica Rated as Safest Countries in Latinamerica
Friday, April 30th 2010 - 06:00 UTC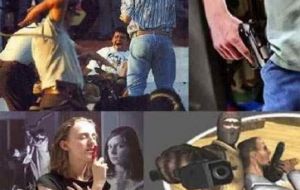 For the second year in a row, Chile is the safest country of Latin America, a study carried out by FTI Consulting (International Forensic Technologies) showed. Chile shares this position with Uruguay and Costa Rica, as it has since 2009.
This year, Chile is at a level 2 of insecurity, on a 1 to 5 sale (1 being the safest country and 5 the most insecure). Level 2 is labelled 'stable without changes'. Reasons for Chile's positive ranking include the respect for the country's police forces (Carabineros) and the punishments for petty crimes such as robberies and vehicle theft. Chile shares this position with Uruguay and Costa Rica.
Data used in the study came from local police stations and NGOs. Like in 2009, Chile's evaluation said "only a few regions show a high murder rate." FTI Consulting says "the lack of security continues as the main concern of city dwellers and the private sector in the whole region, from Argentina to Mexico."
High risk countries have shown no improvements since 2009. Haiti and Venezuela remain the most dangerous countries in the region, with a level 5 ranking (most insecure). Compared to last year, Venezuela's situation worsened, since it rose from level 4 to level 5.
Haiti, after the earthquake in January is also being plagued by higher delinquency. El Salvador, Honduras, Guatemala and Mexico follow closely with a level 4 ranking (high insecurity). The latter country's problems, according to the report, are mostly due to drug trafficking.
Argentina also suffers most from drug-related crimes, despite its efforts to improve the city police. It is still a high risk country with city crimes as the country's second cause of danger. FTI says Brazil, rated level 4 is handling its security problem best.
By Loretta van der Horst – Santiago Times