Norway Takes Over Aluminium Business and Bauxite Deposits in Brazil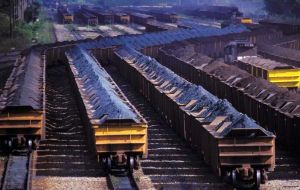 Norway's Norsk Hydro ASA (OSL: NHY), Europe's third largest aluminum maker, agreed to buy mining and smelting assets from Vale (NYSE: VALE) in a deal valued at 4.9 billion US dollars, boosting its control over raw materials used in production.
Vale (NYSE: VALE), the world's largest iron ore producer, will receive 1.1 billion in cash and new shares equivalent to 22% of the Oslo-based company's outstanding stock, Norsk Hydro ASA (OSL: NHY) said in a statement. Hydro will assume 700 million USD in net debt and plans to raise 10 billion kronor (1.69 billion USD) selling shares to help finance the transaction, it said.
Norsk Hydro ASA is adding raw-material assets to lower costs after prices for aluminum slumped last year on slowing economic growth and declining demand from builders and carmakers. The purchase gives the Norwegian company control of Brazil's Paragominas, one of the world's bauxite mines, as well as 91% of Alunorte, the largest alumina refinery, the company said.
The combination will "considerably" strengthen Hydro's position in bauxite mining and alumina refining, it said in the statement. The quality and efficiency of the new assets will also "significantly improve" the Norwegian company's financial position, it said. Hydro also gets 51% of the Albras aluminum plant and 81% of the CAP alumina refinery project in the deal. It already owns 34% of Alunorte and 20% of CAP.
"This is a historic day" and a "transforming transaction", Hydro's Chief Executive Officer Svein Richard Brandtzaeg said at a press conference in Oslo. Hydro has the right to take over the remaining 40% stake in Paragominas in two installments, in 2013 and 2015, in return for a cash payment of 200 million USD for each installment, the company said. The company decided on the rights offer, set for completion in July, to preserve financial flexibility, the CEO said at the press conference.
The transaction will reduce the Norwegian State's ownership in the company to approximately 34.5% from 43.8%, Norway's Minister of Trade and Industry Trond Giske said at the press conference. Norway's "ambition in the longer term" is to bring the holding back up towards 40%, it said in a statement. The purchase is a "good strategic move" for Hydro and the value is fair, Giske said. The government says "yes to the deal" and the share issue, he said.
Vale becomes the second-largest shareholder in Hydro, after the government. A representative of the Rio De Janiero-based miner will join the Norwegian company's board of directors and the company has agreed to not increase its shareholding, Vale's Executive Director Tito Martins said in an interview after the press conference in Oslo. Vale doesn't foresee any job losses as a consequence of the deal, he added. Vale is committed to the business and will give its total support to Hydro," Martins said. "I am confident it will bring us a lot of benefits."