Viral Equine Arteritis Outbreak in the Province of Buenos Aires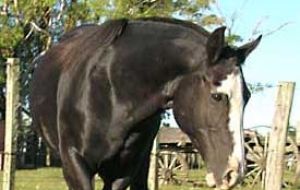 SENASA, Argentina's National Food Safety and Quality Service, issued a statement suspending all transportation of horses in the Buenos Aires province for two weeks due to an outbreak of Viral Equine Arteritis.
The ban by Argentina's SENASA (National Food Safety and Quality Service)—in force as of this week—may be extended up to 30 days and has curtailed horse activities such as racing, show jumping, endurance and auctions. The origin of the outbreak was traced to semen imported recently from Holland for jumpers.
The disease affects pregnant mares which abort their embryos; however, after being infected, they become immune. Stallions that have Viral Equine Arteritis must be gelded. The disease can be transmitted through the air or during breeding.
According to the Merck Veterinary Manual Equine viral arteritis (EVA) is an acute, contagious, viral disease of equids caused by equine arteritis virus. It is characterized by fever, depression, dependent edema (especially of the limbs, scrotum, and prepuce in the stallion), conjunctivitis, nasal discharge, abortion, and infrequently, death in young foals.
The virus which causes EVA was first isolated from horses in Ohio in 1953 but the disease has afflicted equine animals worldwide for centuries. It has been more common in some breeds of horses in the United States, but there is no breed "immunity". There is no known human hazard.