Chile Denies "Arms Race"; Praises Homologation Process with Argentina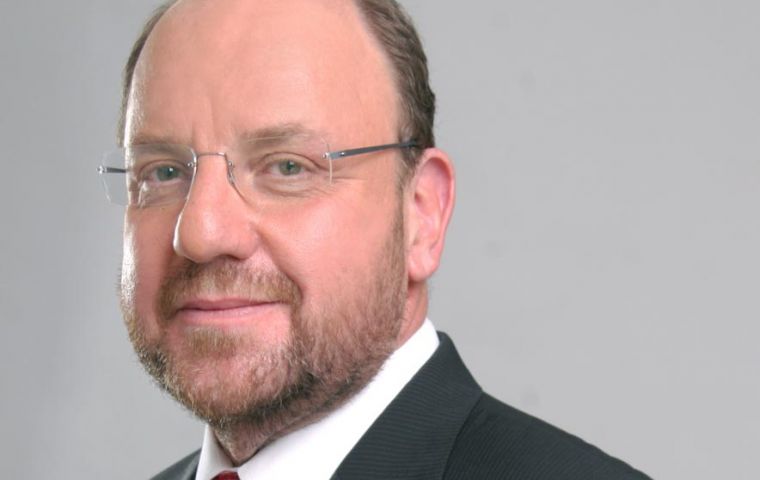 Chilean Foreign Affairs Minister Alfredo Moreno Charme said he does not see an "arms race" in the continent and suggested following the Argentine–Chilean experience of "homologating military expenditure".
"Chile currently has made all its military expenditure transparent and known to the Organization of American States, to the United Nations and I think all countries should follow along the same path", said Foreign Affairs Minister Alfredo Moreno.
The Chilean official said the offered the same proposal to his Peruvian counterpart Minister José García Belaúnde and he replied "it was interesting to keep talking on those terms about the issue". More specifically on the Chilean–Peruvian relation, Moreno said that both countries have expressed willingness "to take all the steps we consider convenient" so as to improve relations, but with no fixed date yet to retake regular bilateral meetings of foreign affairs and defence ministers.
Regarding Bolivia, Moreno said that the Bolivian consul in Chile, Walter San Miguel proposed that next July "we hold a meeting at deputy foreign affairs ministers level" to review the 13 points agenda and others that "could be added".
"We said we agreed to such an initiative. Relations between Chile and Bolivia are going probable through one of its best moments and this means both countries evaluate positively what is being done", added Moreno.
Additionally, Moreno said that President Sebastián Piñera's opinion of Venezuelan President Hugo Chávez and his administration "has not changed" and recalled that the following day to the electoral victory last January the two leaders had "a strong verbal exchange".