US Corn Futures Rise to Two-Month High on Mounting Demand from China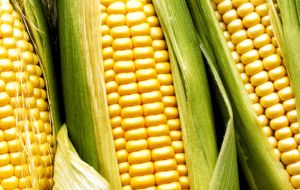 Corn futures rose to a two-month high on mounting demand from China, the world's second-biggest consumer.
China's state-owned COFCO International Limited (or China Foods Limited) bought 300,000 metric tons of United States corn Tuesday, two traders said. The country also bought 115,000 tons for delivery from the US in the year ending Aug. 31, the US Department of Agriculture (USDA) said on April 28. China was last a net importer of corn 14 years ago after a drought reduced its crop.
"Chinese purchases improved the price outlook," said Mike Zuzolo, president of Global Analytics & Consulting Inc. in Lafayette, Indiana. "People are speculating that China will buy more US corn" because adverse weather has delayed planting in the main producing areas, he said.
Corn futures for July delivery climbed 1.25 cents, or 0.3%, to 3.7825 USD a bushel on the Chicago Board of Trade. Earlier, the price reached 3.85, the highest level for a most-active contract since March 5. The commodity has dropped 8.7% this year.
"Farmers increased sales" because they feel more confident they will harvest good crops after planting earlier than usual this year, according to market analysts. About 81% of the crop was seeded as of May 9, the second-fastest ever, USDA data show.
Corn is the biggest US crop, valued at 48.6 billion in 2009, government figures show. The US is the top producer, exporter and consumer.