Italian Defaulted Bond Holders Seem Prepared to Accept Argentine Debt-Swap Plan
Friday, May 14th 2010 - 04:20 UTC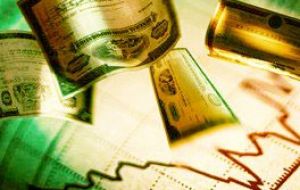 In an extensive report, the Task Force Argentina (TFA)—which represents Italians holding some 4.5 billion US dollars in defaulted Argentine sovereign bonds—gave an ambiguous declaration over Argentina's debt-swap plan.
The report clearly indicates that the offer by Argentina is not any better than that presented in 2005—which Italian bondholders rejected—but at the same time the report states that it's a personal decision that relies on every creditor to accept or reject the debt swap.
This posture changes radically from the one adopted in 2005 before the swap offer delivered by former President Néstor Kirchner and Economy Minister Roberto Lavagna, when TFA's head Nicola Stock had urged its members to reject the Argentine offer for considering it "unacceptable and unilateral."
The report that was sent to all the TFA's small bondholders (almost 180,000) still considers that the offer as a "unilateral decision" where no previous discussion and/or negotiation was held with bondholders. Though, it's logical to see that the new swap haven't improved the one made five years ago, Stock seems to have changed his mind as he now let holders to make their final call.
This slight change of view can be seemed as a little battle won by Argentine Economy Minister Amado Boudou. It is also to be remarked that the TFA dedicated some paragraphs to hardly criticize Argentina's economy.
The cannons were aimed at President Cristina Fernández de Kirchner's economy policies. The report particularly refers to the exchange intromissions at the Central Bank, the high interest rates and inflation, the salaries control, the fiscal measures adopted, and the social and political tensions mounted lately.
On its website, the TFA says that the new swap offer still contains "extraordinarily long" reimbursement terms.