Greece wants Mercosur/EU talks conditioned to end of Argentine trade barriers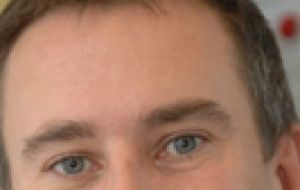 On the eve of the resumption of European Union/Mercosur trade talks, the EU has again complained about Argentina's 'protectionist' measures on some EU agriculture produce and Greece is demanding discussions be conditioned to an end to barriers.
"We're most concerned: the current situation has a negative impact on some EU food exports", said EC Trade Commissioner spokesperson John Clancy who added that protectionist measures are contrary to World Trade Organization rules, "thus we urge Buenos Aires to immediately stop blocking these European exports".
However Clancy said that Argentina's measures are "relatively recent" and the EU has not taken a decision on the issue which "will be first addressed bilaterally with the Argentine authorities".
This week EU and Mercosur (Argentina, Brazil, Paraguay and Uruguay) are scheduled to retake in Buenos Aires trade and cooperation negotiations which have remained stalled for the last six years.
The resumption of negotiations with Mercosur has triggered a strong resistance from at least ten EU countries, headed by France, fearing that advances in trade talks could endanger Brussels support for EU farmers.
Greece is expected to formally request on Tuesday from the European Commission that Mercosur discussions be conditioned to the "definitive withdrawal" of the alleged trade barriers set up by Argentina on EU food exports.
Greece is aware of several cases involving "import barriers and the non delivery of free circulation certificates for agriculture produce by Argentina" said the government in a letter to be delivered Tuesday to a meeting of European Agriculture ministers in Luxembourg.
"It's a direct violation of international obligations" and Greece requests the EC to condition trade negotiations with Mercosur to the "definitive withdrawal" of these restrictions, reads the letter.
However from Buenos Aires Industry and Trade minister Deborah Giorgi dismissed the EC spokesperson claims.
"We have not recorded any delay in any product coming from Europe." She went deeper in the matter and stressed: "We and the European Commission are willing to negotiate on this topic."