Wheat prices at 22 month high; fears about drought and fires in Russia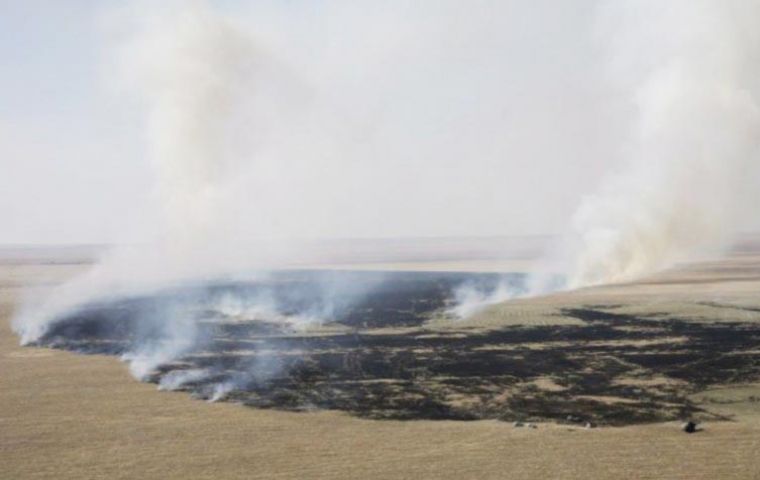 International wheat prices hit a 22-month high Monday after a severe drought and ensuing wildfires in Russia devastated crops. Chicago Board of Trade (CBOT) wheat for September delivery broke through the $7-a-bushel level in US trade for the first time since September 2008 but have since falling back.
Prices have risen 50% since late June, including 18% last week. Concerns are growing that the rise will lead to an increase in prices of flour-related products such as bread and biscuits. Analysts are also worried about the possible knock-on effects as animals are fed on wheat or wheat derivatives which will push indirectly into meat and poultry prices.
Russia was the world's fourth largest wheat exporter in the 12 months to June behind the US, the EU and Canada, according to the US Department of Agriculture.
Russian Deputy Agriculture Minister Aleksandr Belyayev said that there was no need for Moscow to restrict its grain exports at the moment.
"[Restrictions] will not be imposed yet. The government is to decide, but the situation today does not demand this. It is very easy to reduce exports, but it is very hard to increase them," he said.
Russia has high levels of grain in reserves and will start digging into those. But Mr Belyayev did say that production levels would be lower than forecast.
"We will manage to produce 70-75 million tons, I think," he said.
The Ministry of Agriculture had forecast the grain crop to come in below 85 million tons, compared with 97 million tons in 2009.
However the US Foreign Agricultural Service said in a website report that wheat production in Russia will be down 19% at 50 million metric tons.