Chilean top farm lobbyist offered position as ambassador to China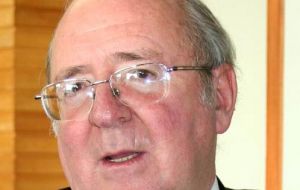 Luis Schmidt, former president of the National Society of Agriculture (SNA) and the Chilean Fruit Growers Association (Fedefruta), has been offered the position of the Chilean Ambassador to China.
The new government of President Sebastian Piñera has been searching to fill the ambassadorship position since Hernán Somerville, President of the Bank Association, turned it down in July. Somerville, who had initially accepted the ambassadorship, cited a lack of embassy resources as one of the primary reasons for his retraction…
Finding a replacement has been a top priority for the Foreign Ministry. Chile was the first Latin American country to sign a Free Trade Agreement (FTA) with China, and in 2009 trade with China surpassed 17 billion US dollars. This year, the two countries celebrate 40 years of diplomatic relations.
The search has focused on someone with both business experience and knowledge of China. As the president of Fedefruta, Schmidt traveled to China more than 20 times during the 1990s. And in a partnership between the two governments, Schmidt helped install a fruit farm in China, bolstering relations between the two countries.
Ministry sources would not confirm the Schmidt nomination, but did say Schmidt possesses all the necessary qualifications and appears willing to accept the position. The final confirmation, though, rests with President Sebastian Piñera.
By Dominique Farrell – Santiago Times