Rockhopper declares Falklands' oil discovery will be commercially viable
Friday, September 17th 2010 - 20:43 UTC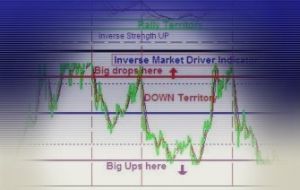 Rockhopper Exploration (RKH.L) said it believed its oil discovery offshore the Falklands Islands will be commercially viable. A test at the Sea Lion 1 well in the North Falkland basin produced sustained rates of over 2,000 barrels of oil per day, in line with its hopes, Rockhopper said in a statement on Friday.
In London, Rockhopper shares jumped over 20% to 400 pence on the news, valuing the company at around £ 770 million (1.21 billion USD).
Desire Petroleum (DES.L) which also has prospects in the North Falkland, rose 16% to 137 pence.
"Rockhopper is the first company to successfully flow oil to surface in Falkland Islands waters," said Executive Chairman Pierre Jungels.
"The test has provided vital information which will allow us to move forward through appraisal, a key step in proving the reserves discovered.
"We believe that Sea Lion is the largest fan sandstone body in the North Falkland Basin and, given this successful flow test, that the Sea Lion discovery will be commercially viable."
The company said the test was limited by logistics and that with the right equipment and a better well location, it expected to find significantly more oil.
Sea Lion 1 was drilled in a water depth of 451m during April and May 2010 and suspended for future testing, having encountered a gross oil column of 217m with net pay of 53m.
The well was re-entered during September 2010 and was flowed for 18 hours and "sustained rates in excess of 2,000 barrels per day with a maximum rate of 2,304 barrels per day".
According to the company's release the well produced no water, no H2S and negligible CO2.
Rockhopper now intends to plug and abandon the well as planned.