Unasur ban'huge negative impact' on Falkland Islands?
Monday, November 29th 2010 - 20:01 UTC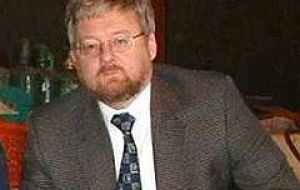 "A HUGE negative impact on us," is how one Falklands fishing company views the Union of South American Nations' declared intention to close their ports to Falklands flagged vessels, or in their words, 'the illegal flag of the Malvinas'.
Sheila Stewart, Assistant General Manager of fishing company Argos Ltd told Mercopress that such a move by Unasur would be "very costly" for Argos as their vessel crews were picked up in Montevideo along with supplies.
The declaration was made at the Unasur Presidents Meeting at a summit in Guyana. There it was agreed to incorporate a 'democratic clause' to the group's charter and special mention was made of the Falklands sovereignty dispute.
Stuart Wallace of Fortuna Ltd was more cautious in his response saying, "It is difficult to know what force such a declaration has, if it, for example, requires ratification by the governments involved. Of course if such a policy were to be implemented it would have the unfortunate effect of a significant loss of business for some South American ports. It would inconvenience Falkland vessel owners but we would deal with any new circumstances. "Perhaps most importantly such an aggressive blanket ban would make it clear internationally that we face a tightening blockade aimed at destroying our economy."
Manager of Work Boat Services Ltd Adam Cockwell agreed it was difficult at this stage to judge the affect, adding, "but obviously if all South American ports do decide to block all access to FI flagged vessels then it raises a serious issue for us as we will not be able to go to any ports for our dry docking requirements. Day to day operations for us would not be seriously affected as we do not regularly go to the coast."
The Falkland Islands Government is certainly concerned about the declaration. Member of the Legislative Assembly Gavin Short said, "We are naturally concerned at the content of media reports on this issue. We have not yet seen the text of the statement or agreement, so are not yet sure of its full implications for us. Once we have seen the text we shall be able to say more and shall then be able to consider our reaction."
He added, "This will be discussed in depth at our General Purposes Committee meeting on Wednesday. If anyone was in any doubt about the hostile intent that Argentina has towards us and their drive to blockade us then the Georgetown statement, if being reported correctly, should dispel those doubts."
By Lisa Watson –SeAledPR - Stanley