Magallanes has the lowest unemployment rate in Chile
Thursday, January 6th 2011 - 12:19 UTC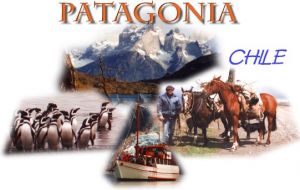 Magallanes in the extreme south of Chile became the region with the lowest unemployment in the country during the September-November quarter. According to the official Chilean statistics office the jobless rate in Magallanes dropped to 4.1% compared to the national 7.1%.
Figures from the Chilean Statistics Institute Magallanes regional office show that unemployment in the previous mobile quarter (August/October) was 4.5% which means that out of a work force of 72.700, an estimated 3.130 are out of a job or looking for employment (2.940 and 190).
By gender male unemployment was 3.3% (0.2 percentage points less than the previous quarter) and 5.4% (0.7 percentage points below the August/October quarter).
The sectors which helped down unemployment were public utilities (power, gas and water) with an additional 1.700 jobs; hotels and restaurants contracted an additional 740 people; manufacturing opened 450 new jobs and retailing 110 extra jobs.
Sectors which contracted include: mines and quarries; transport and telecommunications; construction, government contracting and defense; other community, social and personal services.
Overall unemployment in Chile has been dropping since the 9.3% peak of the 2008/09 crisis. All regions have seen an improvement in employment with the exception of Tarapaca. In metropolitan Santiago the jobless index dropped to 7% from 7.5% in the August/October quarter.
According to INE in the eleven months of this year 385.672 new jobs have been created, well above the government's goal of 200.000. This is directly related to the good performance of the Chilean economy which is expected to grow above 5% in 2010 and at lest 6% in 2011.