Millions of Argentines Want to Live or Invest in Uruguay
Tuesday, January 18th 2011 - 16:50 UTC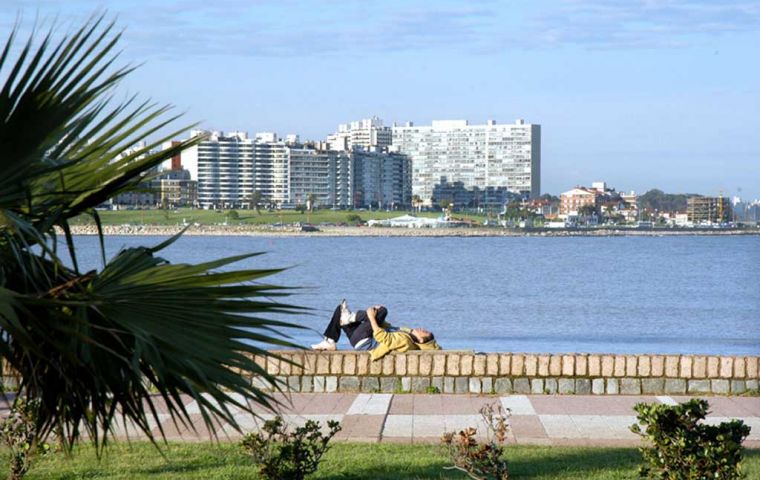 This news was revealed in a study done by the consulting firm Suma, sociologist César Aguiar, one of the people responsible for the study, emphasized the bond between both countries
According to a report published by the Uruguayan weekly publication Búsqueda, about two million Argentine citizens of middle class and living in big cities expressed that they were willing to move to and/or invest in Uruguay.
The study "Exploration of the Uruguayan Image in Argentina" conducted by Suma revealed that about 6% of Argentines polled has thought about retiring in Uruguay and another 8% has considered moving there permanently.
According to the publication, this shows an estimated 2 million Argentines as a "target audience" that Uruguay could try to attract.
The study, which was conducted between the months of August and November 2010, will be presented to businessmen and real estate investors in the city Punta del Este, where every year thousands of people from the neighboring country spend their summers.
"There are many opportunities to be had with the Argentine population that go beyond tourism" said sociologist César Aguiar, one of the people responsible for the study.
According to Aguiar, the interest shown in living in Uruguay is due to the fact that some sectors of the Argentine population are "dissatisfied" with the standard of living in their own country and that this is why "the option of moving to Uruguay is one that is close, that presents low moving costs, makes it easy to control an investment, or retire". He also pointed out that this news carries "very significant data" for Uruguayans.
At the moment most of the 3.108 million dollars in foreign deposits in the country come from Argentina, while more than half the tourists that go there each year are also Argentine.
The poll shows that 32% of the people polled consider Uruguay to be the country they consider "most friendly with Argentina", ahead of both Brazil and Venezuela.
It also revealed that 46% of those polled has "lots of trust" in Uruguayans, while Uruguayan president José Mujica is behind Brazilian formes president Luiz Inácio Lula a Silva, the political leader they most trust.