Record Low Unemployment Rate in Brazil for 2010
Thursday, January 27th 2011 - 21:01 UTC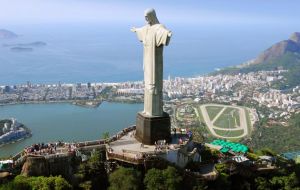 Brazil's booming economy registered record low unemployment in 2010 as a strengthening economy created jobs. The rate fell to a record low in 2010, as the country's economy records the fastest growth since 1985.

The unemployment rate in Latin America's biggest economy fell to 6.7 percent last year, down from 8.1 percent in 2009, the Brazilian Institute of Geography and Statistics (IBGE) said on Thursday.

In 2003, jobless rate in Brazil stood at 12.4 percent, the highest recorded in the last decade.
Also, the unemployment rate fell to 5.3 percent in December 2010 month-on-month, the lowest level since March 2002.

Overall, the number of unemployed people in Brazil dropped to 1.6 million in 2010, down 15 percent compared with 2009.

The country's labour minister Carlos Lupi has said that Brazil is estimated to create 3 million jobs in 2011.

Boosted by a strong domestic demand, Brazil's economy is estimated to record a growth of 7.7 percent, the highest in 25 years, according to an analysis from Latin Business Chronicle.

2010 also saw the highest increase in monthly incomes of Brazilians at 1490.61 Brazilian real ($893.4), up 19 percent compared with levels in 2003. Per capita income was up 5.5 percent in 2010 compared with 2009.

However, inflation continues to be a concern for the economy with rise in food prices. It is expected to accelerate to 6.5 percent in 2011, recording the fastest increase since 2004, Bloomberg reported quoting Paulo Leme, the chief Latin America economist at Goldman Sachs.