Toothfish quota reduced in South Georgia
Friday, January 28th 2011 - 18:24 UTC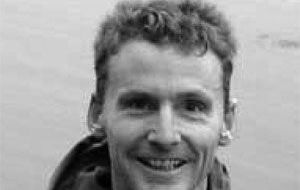 THE South Georgia toothfish quota dropped from 2800 tonnes to 1800 tonnes this year, with a reduction in the number of vessels from 9 to 6, confirmed the Senior Executive of the Government of South Georgia and South Sandwich Islands (GSGSSI) Martin Collins today.
Mr Collins explained that this is based, "… on the latest scientific advice from our scientific consultants (MRAG)."
Licensing for toothfish in South Georgia waters took place last week.
He added, "The fishery is managed within the CCAMLR framework and many of the conservation measures are decided by CCAMLR. Many are aimed at reducing bird by-catch, which was previously a major issue and include the seasonal closures, line-weighting regimes and night setting regulations. Only four birds have been killed in the last four seasons."
The Pharos SG patrols the SGMZ every month, inspecting licensed vessels and looking out for any illegal vessels. Mr Collins said the South Georgia Government was not aware of any illegal activity since the trawler Elqui five years ago. The Government Officers inspect all vessels at King Edward Point before licences are issued. All vessels carry observers.
Asked how policing is undertaken while the Pharos is in dry dock, as it is presently, Mr Collins said, "For obvious reasons, our preference is that the movements of the patrol vessel are not made public. The Pharos is not our only means of surveillance and, in addition, every vessel visiting South Georgia is asked to report back to GSGSSI on any fishing vessels they encounter."
South Georgia licenses are also allocated for ice fish and krill. Mr Collins said, "Icefish licensing has already happened with 2305 tonnes of quota allocated to four vessels (three Falkland Islands flagged and one Chilean). The krill fishery at South Georgia is largely a winter one and information for applicants will be circulated shortly."
Background
The waters around South Georgia are highly productive supporting large populations of Antarctic krill and fish, which feed abundant seabirds and marine mammals. The fish and krill are also subject to carefully managed fisheries, which are a key part of the island's economy.
The South Georgia Maritime Zone (SGMZ) has fisheries for Patagonian toothfish, mackerel icefish & Antarctic krill. All fisheries are managed in an ecosystem context, taking into account other species (penguins, seals, fish, and whales) that may depend on the fished species for food. Income from fishing licenses enables the Government of South Georgia & South Sandwich Islands (GSGSSI) to patrol the SGMZ. Without a licensed fishery, there would be no patrolling, leaving the area exposed to illegal fishing, which would have a devastating effect on the ecosystem. Fishing license revenue also supports projects such as the Hydro-electric facility, which powers the GSGSSI base at King Edward Point.
Toothfish
The Patagonian toothfish (Dissostichus eleginoides; also known as Chilean sea bass) is a large (up to 100 kg) predatory and scavenging fish that lives around southern South America and many sub-Antarctic islands. The toothfish are relatively long-lived(up to 50 yrs), growing rapidly for the first 10 years until maturity is reached. The fish are highly sought and catches fetch around $20 per kg. The fishery is a longline fishery, with vessels laying weighted lines of baited hooks along the sea-floor to catch this valuable fish. Long-lining has much less impact on the sea-floor than bottom trawling, which is banned throughout South Georgia waters. The fishery is limited to winter (April August) to minimise interactions with foraging sea-birds. There is negligible bird mortality (four in last four years) in the fishery.
The fishery takes around 2500 tonnes of toothfish per year and in the 2010 season involved 9 vessels from six flag states (UK, Spain, NZ, Chile, Uruguay & South Africa). All vessels carry an international observer throughout the fishing season. There is a small by-catch of grenadiers (around 100 tonnes) and skates, but most of the latter are released alive.
The fishery has recently been re-certified by the Marine Stewardship Council (MSC) as being sustainably managed. This is the most important fishery for South Georgia, with licenses generating around £2.5 million in income.
by Lisa Watson - SeAledPR - Stanley