Chile/Ecuador proposal for a UNASUR Antarctic base
Friday, February 25th 2011 - 01:27 UTC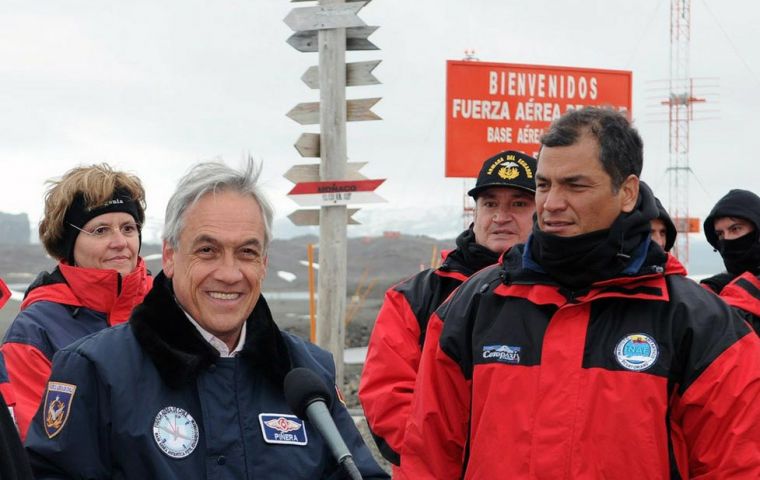 Chile and Ecuador will be proposing their peers of Unasur, (Union of South American Nations) the establishment of a scientific research base in Antarctica, according to Ecuador's Foreign Affairs minister Ricardo Patiño.
The idea was born following Ecuadorean president Rafael Correa's tour of Antarctica on an invitation from Chilean president Sebastian Piñera.
In January Correa and Piñera visited their countries bases in Antarctica.
Chile has a long rich experience in Antarctica which includes several bases, stations plus Punta Arenas in the continent which is a supply hub and launching pad for many Antarctic research vessels and aircraft.
Ecuador has only recently arrived to Antarctica and has an only base in King George Island.
"The two presidents have decided to suggest to Unasur that the organization set up its own scientific research base in Antarctica", said Patiño.
"The purpose is for our scientists, our researchers, our science people, students, together as brothers to develop new fields of investigation and knowledge", added Patiño.
Next March 11 Unasur becomes fully effective following the foundation-chart ratification by nine of its eleven members.
A regional summit has been organized by Unasur leaders to celebrate the occasion.