CFK announces Arabs will enlarge the port of Buenos Aires
Tuesday, March 15th 2011 - 10:54 UTC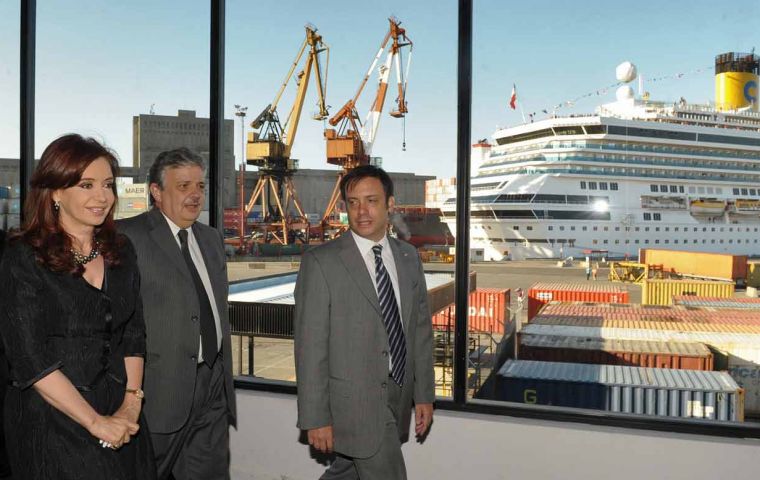 Argentine President Cristina Fernández de Kirchner spoke at the official ceremony for the opening of the the new cruise ship terminal of the Buenos Aires City port and highlighted "the importance of boosting tourism, which contributes to Argentina's growth and creates jobs."

She announced that the United Arab Emirates will invest US$300 million on works to further enlarge the port.

The terminal was built as a docking station for large cruise ships and increases the amount of tourists that visit the city. The improvement works cost US$90 million.

"The City port will be the most important one in South America," she assured.

"This is to show everybody how beautiful Buenos Aires is. It is very important that we support tourism. Every tourist that arrives in Buenos Aires creates seven new jobs", she stated.