Inflation alarm-bells in Uruguay as consumer prices rise sharply in Jan-Feb
Saturday, March 19th 2011 - 07:22 UTC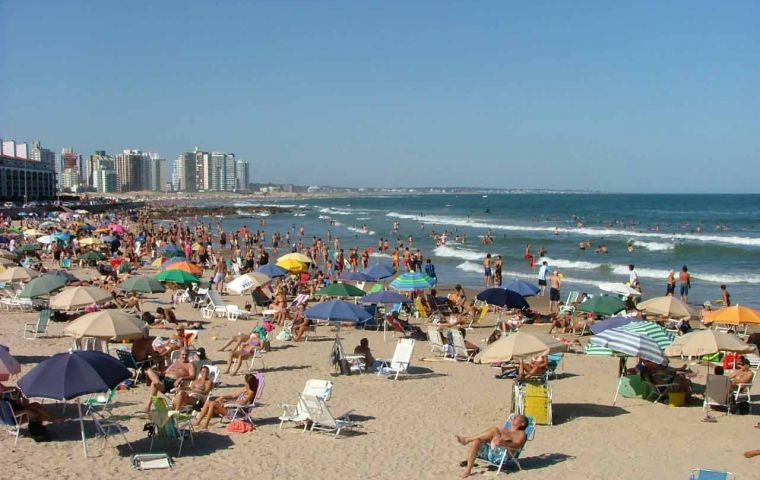 Uruguay's central bank must act swiftly after a surge in consumer prices during the first two months of the year or the economy could suffer "serious problems," a recognized research company has warned.
The sharp rise in consumer prices could lead to out-of-control increases in the annual inflation rate, something the small country can ill afford, the Montevideo-based Economic Investigation Centre (Cinve) said in a report published this week.
Consumer prices in Uruguay rose sharply in the first two months of this year, taking the year-on-year inflation rate to 7.67% by the end of February, well above the lower end of the official inflation target of 3 to 7%.
"If the authorities do not give a clear signal of concern and take measures, the expectation could increase the inflation in the second half of the year," Cinve said.
The increase "could cause a state of acceleration in the prices of the agents" with an effect on the salary negotiation still pending to be finished, it added.
Should the annual rate hike by more than 8%, Cinve said, it "increases the risk caused by any unexpected shock if it surpasses two digits".
Cinve projected that unless the central bank of Uruguay takes swift action to contain the rise in consumer prices, inflation in the year ending April 30 will reach 8.8%, and 8.96% by the end of May.
Annual inflation reached 7.27% in January, up from 6.93% for 2010, according to the National Institute of Statistics.
The commodities driven Uruguayan economy has been enjoying international high prices (beef, soy, wheat, skins), strong demand for manufactured goods from Brazil, excellent tourism season with thousands of Argentines and Brazilians invading the country's seaside resorts and a massive inflow of US dollars attracted by local investment options.
However the IMF, World Bank and other private organizations have warned that the Uruguayan economy is overheating and needs to cool.