Brazilian president conditions pending visit to Paraguay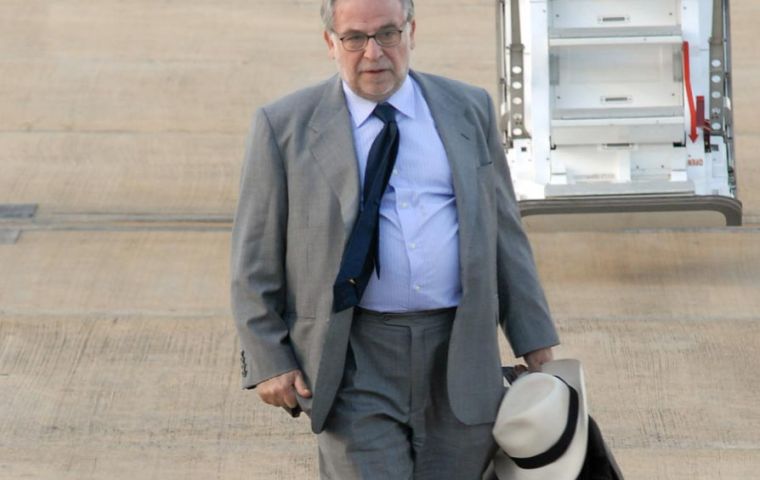 President Dilma Rousseff will not be visiting Paraguay until the Brazilian Congress approves the Itaipú reversal notes which establish a greater compensation for surplus power purchased from Paraguay by Latin America's energy hungry largest economy.
Sources from the huge Itaipú complex, shared by Brazil and Paraguay, confirmed the news following on last week's announcement that the Brazilian president had cancelled her programmed visit for this coming Saturday which included a double celebration: the Itaipú document and the twentieth anniversary of Mercosur.
However a top official from the Rousseff administration and the previous Lula da Silva government is expected Friday in Asunción.
The Itaipú document was reached by presidents Lula da Silva and Fernando Lugo in July 2009 after years of negotiations. Basically it trebles payment for the surplus Paraguayan power from Itaipú (120 million to 360 million US dollars) and opens the possibility for Paraguay to operate in the regional electricity spot market.
However the deal remains blocked in the Brazilian congress under strong pressure from the manufacturing lobbies in Sao Paulo that fear an increase in power costs and refuse to review the leonine conditions of the Itaipú treaty dating back to the seventies.
In spite of her strong congressional majority President Rousseff has not been yet able to deliver, so Brazilian diplomacy cancelled the trip for when the approval.
The decision also forced the cancellation of Mercosur two decade celebrations, (1991-2011) which is not considered that bad given the problems inside the block: Argentina's protectionist tendencies and the Paraguayan refusal to vote for the incorporation of Venezuela as a full member of Mercosur, pending since 2006.
"Some Brazilian congress members are against the document, others are opposing the Rousseff administration and others refuse to accept that the Brazil-Paraguay relation changed since the 25 July 2009 joint declaration" said Gustavo Codas from the Itaipú complex joint board of directors.
"We are all hopeful congress will finally pass the bill but it's hard to estimate lawmakers' timetable", he admitted.
Nevertheless this Friday the Brazilian presidency special advisor for foreign affairs, Marco Aurelio García arrives in Asunción with the excuse of participating in an academic governance forum promoting democracy and development.
Marco Aurelio was not only an advisor to former president Lula da Silva but also the main negotiator of the Itaipu document.
Brazilian diplomatic sources quoted in the Sao Paulo press indicate Mr. García taking advantage of his visit to Asuncion will most probably meet with Paraguayan top officials and President Lugo to address several pending and irritating issues: "confirmation by the Brazilian congress of the Itaipú document and Venezuela's full incorporation to Mercosur".