Uruguay forecasts beef exports will total 1.4 billion USD in 2011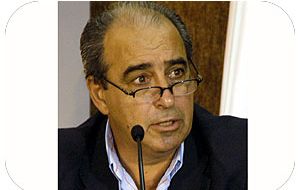 Uruguayan beef exports should reach 1.4 billion US dollars in 2011 according to an announcement this week from the country's Minister of Agriculture and Livestock Tabare Aguerre.
This would be double the sum of 2004 when Uruguay was recovering from the financial meltdown of 2002 and the foot and mouth disease outbreak, which closed many markets to Uruguayan beef.
This means Uruguay for a third year running will be exporting more beef than neighbouring Argentina, particularly since the second half of 2008 when deceased Argentine President Nestor Kirchner imposed a ban on beef exports to privilege the domestic market.
With restrictions on overseas sales still effective in 2010 Argentine beef exports reached 1.35 billion US dollars in 2010 and this year are expected to total 1.2 billion US dollars.
"The fact Uruguay exports more beef that Argentina is because Argentina's main market is domestic, which absorbs approximately 80% of its production. In the case of Uruguay, exports absorb over 65% of production since the domestic market is far smaller (3.5 million population against 41 million for Argentina)", said Luis Fratti, head of Uruguay's Meats institute.
"That is why we are always trying to see how we can export more and at the best prices possible; I guess that is not the main concern of Argentina which has greater production volumes and greater potential consumers inside its own territory", added Fratti.
However to keep high prices and growing export volumes Uruguay must be particularly careful with such issues as livestock health, quality and added value, points out Fratti who recalls that Argentina has had a leading name in the global beef industry.
"For decades Argentine beef has a well deserved prestige and obviously today with less export volumes still is a country with a greater tradition globally than Uruguay", pointed our Fratti who underlines that Uruguay has no 'reference country' for its industry.
Since Argentina's export restrictions, Uruguay has consolidated as the top quality beef exporter from the River Plate and has managed to diversity markets: Russia takes 30%; European Union, 20% and the rest is spread out among other destinations. The Arab countries only represent 1.6% of Uruguayan beef sales.