Uruguay's farmland price jumped eight times from 2002 to 2010
Wednesday, March 30th 2011 - 05:17 UTC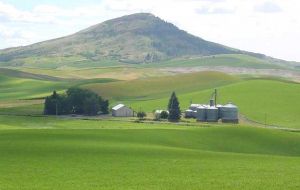 The number of farmland transactions and the price per hectare were up in Uruguay during 2010 according to a release from Uruguay's Agriculture and Livestock Ministry Statistics Department, DIEA.
Last year 2.093 farmland transactions were reported which represents a 13.3% increase over 2009 while the average hectare price was also up 13%. Although the overall land sale reached 336.000 hectares (up 4%) the average transaction land surface was down from 175 hectares to 161 hectares.
However even when the overall land operations in hectares represented a slight increase over the previous year, it is one of the lowest of the decade, similar to 2002 when 365.000 hectares changed hands, according to the report.
Regarding prices the average hectare in 2010 reached 2.633 US dollars compared to 2.329 USD in 2009.
This represented an overall sum of 885 million US dollars, up 17.5% over 2009 (753 million USD) but below 2008 (1.26bn USD), 2007 (968 million USD) and 2006 (972 million USD).
Even when the number of transactions in 2010 was not the largest of recent years, the average price of land has been increasing sustainedly since 2003 and in 2010 was eight times the average value of 2002. Between 2002 and 2010 a total of 6.4 million hectares of farm land changed hands in Uruguay.
The country has approximately 16 million hectares of farm land.
According to DIEA the year with most sale operations was 2006 with 3.245 transactions involving 859.000 hectares, totalling 972 million USD and average price of 1.132 USD.
However although the overall transactions and turnover is tending to stabilize or is past its peak, the average hectare price which in 2002 was 385 US dollars reached 2.633 USD in 2010, equivalent to a 584% increase. Taking every year's value from 2000 to 2010, the average hectare value is 1.053 USD.
According to a quick poll among farm land operators, demand was up again last year because the groups dedicated to grain and oilseeds farming (mostly from Argentina) are interested in expanding their activities but the supply on sale is limited confirming a tendency of the past three years.
Furthermore the expansion of agriculture in Uruguay is forcing livestock breeders to move from land which a couple of decades ago had also been planted with grains and oilseeds.
Uruguay traditionally an extensive livestock country with beef its main export item, has in the last few years turned increasingly to agriculture with soybeans and grains becoming the top foreign revenue earner.
Of the sixteen million hectares, Uruguay normally had half a million to 800.000 dedicated to agriculture and improved pastures for finishing cattle. However with the international boom in grains and oilseeds, (plus the efficient Argentine farmers chased from their fields by the Kirchner couple's farm policies) have expanded that surface to 1.168.000 hectares, and growing.
DIEA and land operators agree that foreign investors in Uruguay buying farm land are entirely production oriented and non speculative.
Nevertheless the sale of farm land has become a controversial issue in Uruguay, very much in line with what is happening in Brazil.
Although so far there are no limitations to foreigners buying land in Uruguay, President Jose Mujica said that private land sales will be honoured but under no conditions will sovereign funds or foreign countries as such, be allowed to purchase land in the country as is happening in Africa.
The Uruguayan Parliament has considered several projects limiting foreign ownership of farm land, particularly in a given radius next to border areas but they did not prosper or have been shelved.
However in every farm land transaction, following on recent legislation, the government funded Colonization Institute (created to distribute land among small family farmers) has the first option in any sale.