Chile plans a museum in Antarctica to honour pioneers and attract tourism
Sunday, May 22nd 2011 - 22:16 UTC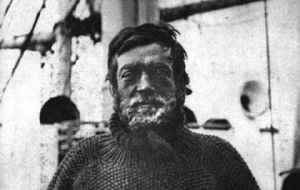 The Magallanes regional authorities in Chile's extreme south are planning to open a museum in the country's Arturo Prat Antarctic base. Objects and images of Chile's national presence on the continent will be on display.
The museum will be built by the base's naval facilities within Chile's 280 acres of Antarctic territory. The most important artefacts expected on display will be a backpack, a pickaxe and a pair of snow shoes used by the founders of the Antarctic base, which will return south after many years on display at Valparaíso's Naval Museum.
The museum, aimed at bringing the region more tourism and scientific cooperation, will display objects forming part of Chile's Antarctic history. Highlights include the rescue of Sir Ernest Shackleton's team by the Chilean naval hero Luis Pardo in 1916 and the founding of Chile's first Antarctic base in 1947.
The project hopes to add 1,076 square feet to the current welcome area known as "the igloo" which already measures 969 square feet.
"We hope that two years from now we will have built the museum, which will attract more than 500 people per year," said Jorge Buvinic, a lawyer and member of the regional council. "This will boost the regional government's presence in Antarctica."
The regional governor of Magallanes and Chilean Antarctica, Arturo Storaker, said that promoting the building of a museum in Antarctica was a "clear signal of the presence that the regional government of Magallanes wants to impose".
By Phil Locker – The Santiago Times