Argentina expected to return to international credit markets at the end of 2011
Thursday, June 2nd 2011 - 04:38 UTC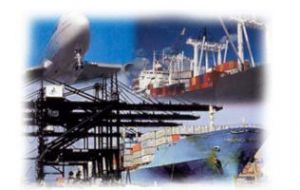 Barclays Capital expects the administration of President Cristina Fernandez might issue bonds on international credit markets towards the end of this year in a bid to prop up Argentina's fast-growing economy.
"We expect a gradual deterioration in the fiscal and external positions, which could result in the government issuing debt on the global markets after elections in an attempt to delay the expected domestic economic adjustment," Barclays' analysts said in a report released Tuesday.
Citing conversations with government officials, Barclays analysts Alejandro Grisanti and Sebastian Vargas said the administration would look to sell about 7 billion USD a year as soon as late 2011.
"We think it might have to be larger, as their projections include a relatively high 5 billion primary surplus throughout 2011-15, and did not include debt service that could follow a successful negotiation with Paris Club creditors," the analysts pointed out.
Argentines will cast their ballots in congressional and presidential elections on Oct. 23. Though she has yet to declare her candidacy, Cristina Fernandez, CFK, is widely expected to seek a second four-year term.
CFK is riding high in the polls thanks to years of economic and political stability that Argentines have enjoyed since her recently deceased husband and former president, Nestor Kirchner, took office in May 2003.
However, President Cristina Fernandez will likely face a more challenging second term as rampant inflation starts to undermine the performance of the Argentine economy, which is expected to grow more than 6.5% this year.
Most private sector economists say inflation is firmly anchored above 20%, while the government says annual inflation as measured by its consumer price index was 9.7% at the end of April. The latest labor contracts are worked out on the basis of an inflation expectation in the range of 25% to 30%.
Barclays also anticipates that a deal on Argentina's Paris Club debts is likely to be announced before the October elections. Argentina has been in negotiations with the Paris Club since December to settle its outstanding debts with the member nations.
According to the Paris Club's most recent annual report from 2009, Argentina's outstanding debt was 6.87 billion USD at the end of that year. However, that amount is thought to be significantly higher if interest and penalties accrued after Argentina defaulted on all of its sovereign debt in 2001 are included.