Europe accuses credit rating agencies of having an "oligopolistic" structure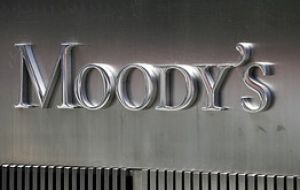 The 'oligopolistic structure' of international credit rating agencies is probably undesirable, the head of the European Central Bank Jean-Claude Trichet said on Thursday.
"It is clear that there is an element of procyclicality which is embedded in the functioning of the credit rating agencies that is not optimal" Mr Trichet said.
"It's also clear that a small group, a small oligopolistic structure, is not what is probably desirable at the level of global finance" he added.
He said that the ECB disapproved of a decision by Moody's rating agency to slash its ratings on indebted Portugal to junk status, roiling financial markets concerned that the Euro zone debt crisis is spreading from Greece to other countries
On Wednesday German Finance Minister Wolfgang Schaeuble said he believed limits should be put on the rating agencies' "oligopoly".
The European Commission had also condemned Moody's decision: "The timing of Moody's decision is not only questionable, but also based on absolutely hypothetical scenarios which are not in line at all with implementation", adding that "this is an unfortunate episode and it raises once more the issue of the appropriateness of behaviour of credit rating agencies."
EC President Manuel Barroso added that the move by Moody's "added another speculative element to the situation" and pointed out that it was strange that none of the ratings agencies were based in Europe.
"This shows there may be some bias in the markets when it comes to the evaluation of specific issues of Europe," he said.