Ahead of major international events, Brazil Tourism Board names new president
Wednesday, July 20th 2011 - 11:22 UTC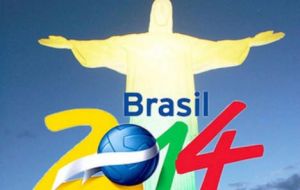 The Brazil Tourism Board (Embratur) named Flavio Dino, a former federal congressman, as its new president, succeeding Mário Moysés.
Named to the new post at a June 29 ceremony, Dino will seek to continue the expansion of the country's tourism offerings, said Pedro Novais, Brazil's Minister of Tourism.
"Dino is here to enhance and carry on Embratur's work to promote tourism," Novais said. "Brazil has become a tourism leader in South America. This shows that our work is on the right path," said Dino.
Embartur's initiatives are highlighted by the Aquarela Plan, an international tourist marketing strategy that outlines goals and objectives for the next decade, with a focus on five key segments -- sun and beach, eco-tourism, culture, sports and business/events.
The plan also calls for a "closer evaluation of Brazil's status and perception" following the country's hosting of the 2014 World Cup and 2016 Olympic Games, and stipulates goals for inbound foreign visitors and international revenue through 2020.
"We have already obtained good results, but for Brazil to reach an even higher level of awareness, we need to channel more and more resources toward international promotion, tourism infrastructure and investment," said Moysés.
Brazil is the main destination of foreign tourists in South America and second to Mexico in Latin America. An estimated 5 million tourists visit Brazil every year and revenues are estimated in over 6 billion US dollars.
Flavio Dino is a lawyer and university professor who during twelve years was Federal Judge and president of Brazil's Federal Judges Association. He has also acted as a consultant for the Supreme Federal Tribunal (Supreme Court). He graduated from the University of Maranhao in the northeast of Brazil and has a Masters in Public Law from the Pernambuco federal university.