Fossils discovered in Uruguay could derail America's population-origin theory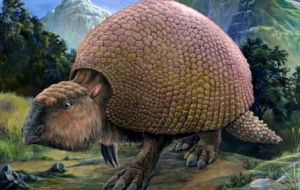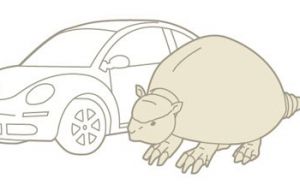 Recent excavations in Uruguay to uncover and begin researching fossilized remains estimated to date back 29,000 years could shoot down the theory that the populating of the Americas came via the Bering Strait some 12,000 years ago, Uruguayan scientists said.
A team of experts from the Science Faculty at the Universidad de la Republica earlier this year began digging in an area where a few years ago prehistoric fossil remains were discovered, the Science faculty team reported.
"In this first excavation we discovered, in the stream bed, thousands of fossilized bones belonging to between eight and ten glyptodonts, sloth and a toxodonts in a single spot" in what can be describes as a "marvellous" state of preservation" Richard Fariña head of the palaeontology team said.
The work, which is being carried out at the Vizcaino Creek in the town of Sauce, some 35 kilometres west of Montevideo, is a continuation of an initial exploration in the area dating back to 1997, when the existence of the fossils first became unearthed.
Economic problems prevented the research from continuing at the time, despite the fact that in 2001 Spanish palaeontologist Alfonso Arribas reported the discovery of some marks on a fossil clavicle that could have been the result of cuts made with manmade weapons.
The marks were in the shape of a "V," while if they had been made by the jaws of some predator they would be shaped like a "U," Fariña said, noting that stone fragments were found in the area that could have been utensils made by humans.
Carbon-14 dating of the clavicle showed the marks determined that it was 29,000 years old.
"If it is shown that the marks on the bones ... were caused by human tools, it would be necessary to revise the existing paradigm, which establishes that the populating of the Americas occurred 12,000 years ago, from north to south, via the Bering Strait" crossing from Russia to North America, Fariña said.
However he cautioned about jumping to conclusions pointing out that more research (and funds) was needed before any conclusive research.
"We are optimistic regarding the results we may be able to obtain, but I will be prudent because we still haven't proven for sure the hypothesis about the human presence in the Americas 29,000 years ago", underlined Fariña.