Corn boom forecasted in Argentina as the grain most resilient to quotas' system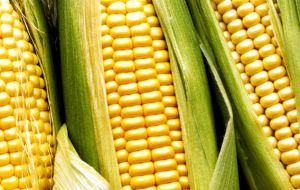 Argentina is undergoing a "corn planting boom" because of its more diversified market opportunities which help to ease the full impact of the export quotas system imposed by the government of Cristina Fernandez.
Argentine farmers complain about wheat and corn export quotas, saying the system stifles competition and allows exporters and millers to pay below-market prices. But analysts say solid global demand and high prices are moving farmers to plant more corn despite the controversial export curbs imposed by the government as part of its effort to ensure ample domestic food supplies.
"Corn has a larger market than wheat because its consumption is more diversified" said Juan Gear, vice president of industry group Maizar. "It has strong local consumption but it differs from wheat because it is not focused on the crushing industry."
Government export quotas have discouraged farmers from seeding wheat and could lead to a freeze in the planted area and benefit other crops.
Based on these facts and if weather conditions improve after the harsh drought of last season, the Argentine 2011/2012 corn harvest could hit a record 30 million tons.
"Corn output will reach a historic 30 million tons," said Pablo Adreani, head of Agripac consultancy in Buenos Aires, adding the area earmarked for corn could rise to 4.65 million hectares from 4 million hectares last season.
Argentina is the world's No. 2 corn exporter after the United States. Corn futures on the Chicago Board of Trade have jumped more than 60% over the past year.
The Buenos Aires Grains Exchange forecasts 2010/11
corn output at 21 million tons while the USDA foresees a crop of 22 million tons.
However some industry experts say La Nina could once again hit crops this season but its effect would be moderate. "If good weather permits it, we'll have a corn crop of between 26 to 27 million hectares" said Juan Gear.
Corn is also expected to take away 200.000 hectares from soy in the country's top-growing areas and in more marginal areas where it had good yields, Adreani said.
However, soy area is not expected to fall significantly because the oilseed is resistant to adverse weather conditions and can grow in regions where the soil is not as fertile.
Soy output has been boosted in recent years by its relatively high profitability, but high corn prices are also luring growers into corn.
"In relative terms, corn prices are way higher than wheat or soy ... so that's triggering enthusiasm for the crop," said analyst Ricardo Baccarin of the Panagricola consultants.