Argentina thanks China for its standing support in the Malvinas sovereignty dispute
Saturday, September 10th 2011 - 05:23 UTC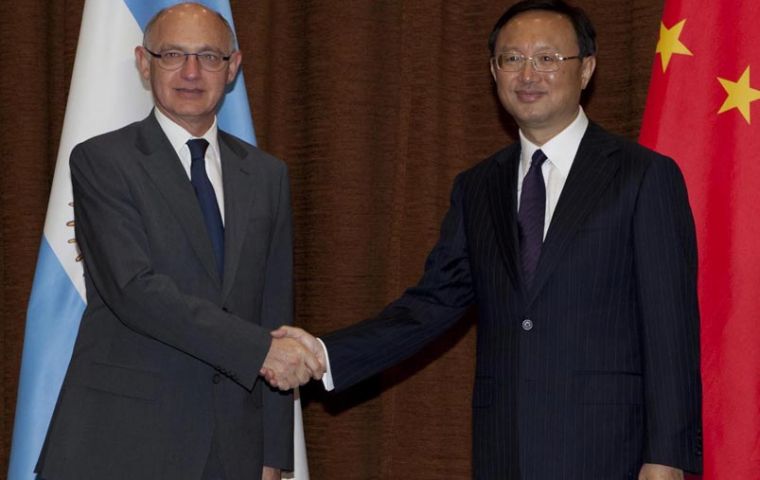 Argentina expressed gratitude to China for its permanent support of the Malvinas Islands sovereignty claim in the longstanding dispute with Britain.
Foreign Affairs minister Hector Timerman spent two days in China as head of a political and business delegation with the purpose of reaffirming the Buenos Aires/Beijing 'strategic' partnership and to further promote trade and investment.
Timerman on Friday met with his peer Yang Jiechi and Vice president Xi Jinping, who it tipped to become China's next president, according to sources in Washington and the main European capitals.
"Argentina thanked both Chinese leaders for the permanent support to the legitimate sovereignty Argentine claim over the Malvinas Islands and the need for the UK to sit at a table and begin negotiations for a peaceful solution to the territorial conflict", said Timerman during a press conference in Beijing.
Relations between Argentina and the Falklands have become increasingly tense as the administration of President Cristina Fernandez has intensified the blockade on the South Atlantic islands and ceased all collaboration in areas of mutual interest such as fisheries conservation and the development of the oil industry.
The Falkland Islands is currently benefiting from a round of oil exploration which has attracted several corporations and one of the prospects has confirmed the existence of hydrocarbons in "commercially viable volumes".