Justice Minister admits a "culture of violence" and "impunity" in Brazil
Saturday, October 8th 2011 - 08:13 UTC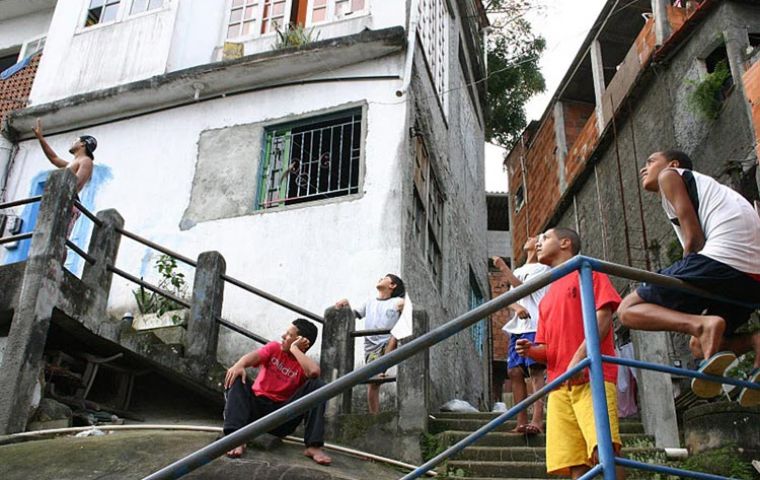 "Economic interests" and a "culture of violence" are to blame for rate crimes in Brazil and conspire against government plans to disarm the population and improve security, claimed Justice Minister Jose Eduardo Cardozo.
"People believe they are protected when they have a gun at home and this shows a complete lack of understanding reality", said Cardozo in an interview following the release of the UN Drugs and Crime report on homicides.
Brazil has the highest rate in South America (22.7 per 100.000 population) taking out Colombia (33.4) which is fighting a five decades insurgence turned into terrorism and Venezuela (49) that is in a chaotic situation.
Besides the "culture of violence" Cardozo said that government initiatives for the disarmament of the civilian population are aborted by "economic interests" linked to companies that "want to sell guns and therefore put up obstacles" to the promotion of a "culture of peace".
Nevertheless a campaign launched last May has seen almost 25.000 undeclared weapons belonging to civilians turned in, in exchange for a reward.
"For the first time ever we had people hand in heavy calibre arms" revealed Cardozo in reference to 50 assault rifles that were voluntarily delivered to authorities.
In Brazil since 2004 disarmament campaigns are regularly organized and call on the people to hand in weapons for a small reward and anonymous guarantees.
Cardozo defended the effectiveness of the method but admitted it's insufficient to end insecurity. The minister said that violence in Brazilian society respond to a multiplicity of factors among which the "feeling of impunity" given the slow, cumbersome and excessive bureaucracy of judicial actions, which many times ends in the prescription of crimes.