Brazilian president misses regional summit but prepares for G20 in France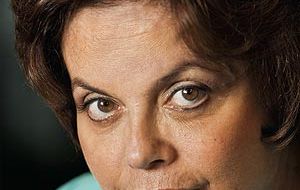 Brazilian president Dilma Rousseff won't be attending the Ibero-American summit to take place in Paraguay next Friday and Saturday and will be represented by her Foreign Affairs minister Antonio Patriota, it was announced Tuesday.
"In recent weeks the President has had a very full international agenda and likewise it will be until the end of the year", said a presidential spokesperson on justifying her absence from her first summit next to leaders from Latin America, Spain, Portugal and Andorra.
However the announcement was not conclusive and there could be 'last minute changes' but "we are not working on that hypothesis" on the contrary we believe the president won't be going to Asunción and that position is hardly seen as "possibly altered".
Last September the Brazilian president was in the US for the UN General Assembly and this month has visited Belgium, Bulgaria and Turkey and only last week was back from a tour of South Africa, Angolan and Mozambique.
"The president is preparing fro the G20 summit next week in France", said the spokesperson. Latin America is represented in the summit by Argentina, Brazil and Mexico.
Besides on October 29 president Rousseff is scheduled to attend a Unasur summit and in early December the Community of Latin American and Caribbean states, Celac, a brain child of Venezuela's Hugo Chavez.
Before the year is over Rousseff is scheduled to travel to Montevideo for the Mercosur twice annual summit when Uruguay will be handing the group's rotating chair to Argentina.
From Asuncion, Enrique Iglesias Secretary General of the Ibero-American organization said that all was ready for the summit next October 28 and 29.
"All the logistics is in place and some of the technical meetings in preparation of Saturday's grand meeting are already taking place".
An estimated 4.000 police forces will be responsible for security in anticipation of the arrival to the summit, so far confirmed, of 18 heads of state from Latin America, Spain and Portugal.