Contract for infrastructure defence support in Falklands, Gibraltar and Ascension
Tuesday, November 15th 2011 - 17:04 UTC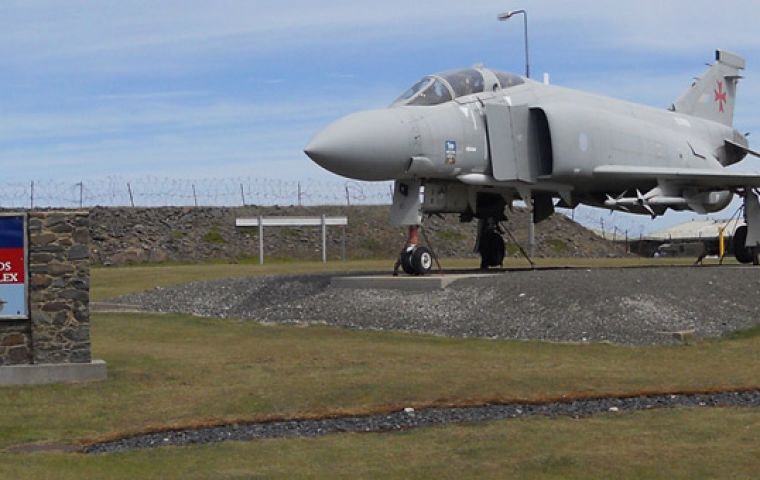 A UK-based company named as the Ministry of Defence's new infrastructure support provider in Gibraltar has also won contracts for other British complexes in the Falkland Islands, Ascension Island and Cyprus as well as Gibraltar.
Interserve Defence was awarded the package worth up to £420m for five years, which works out at £ 60m annually with the possibility of extending for a further two years. News that Interserve had won the Gibraltar contract was announced last week by the MoD here, but details of the deal only emerged Monday.
Interserve, which describes itself as an international support services and construction group, already handled contracts for the MoD in Cyprus, the Falklands and Ascension Island. The new deals renew those contracts, adding Gibraltar and expanding the scope on Ascension Island.
"The work will run until at least 2017 in the Islands and until 2018 in Gibraltar, following the expiry of the current contracts in 2012 and 2013 respectively" Interserve said in a statement.
"By providing a single, strategic, UK-based management structure and a bundled package of services for all the territories, Interserve will create efficiencies and deliver more for less, ensuring an enhanced service together with significant cost savings to DIO".
"The contracts will cover mechanical, electrical and building-related services. For Gibraltar additional specialist work is required for marine and harbour work and nuclear services".
Interserve operates in the public and private sectors in the UK and internationally, offering advice, design, construction, equipment and facilities management services for society's infrastructure.
The company is based in the UK and is listed in the FTSE 250 index. It has revenue of £1.9 billion and a workforce of nearly 50,000 people worldwide. According to Interserve, part of the reason it won the MoD work was its ability to adapt to shifting demands, even at short notice.
"Our strong track record and in-depth understanding of the MoD particular requirements will enable us to give these bases the kind of specialist support they need in order to carry out their activities in sometimes very difficult circumstances" said Adrian Ringrose, Interserve's CEO.