Lagarde leaves Argentina out of tour for not complying with understanding
Sunday, November 27th 2011 - 08:07 UTC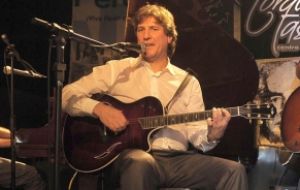 IMF chief specifically excluded Argentina from its coming Latinamerican tour because the government of President Cristina Fernandez still has to comply with what was agreed last July, basically normalizing the controversial INDEC stats office and open its books to auditing as happens with all other members of the G20.
According to the Buenos Aires financial press this was notified to the Argentine government by their representative before the IMF, Alfredo Mac Laughlin in advance of Christine Lagarde's visit to Mexico, Peru and Brazil this coming week.
The embarrassment is serious since Argentina a member of G20 in representation of Latinamerica with Brazil and Mexico has been replaced by Peru.
The IMF and the Argentine government had agreed last July on a 180 days timetable to push ahead with reforms such as the transparency of official statistics, a most disputed issue since all Argentine private estimates and in several provinces stats office and even in judicial rulings, inflation is at least double the Indec rate.
Lagarde's attitude is a further pressure on the government of President Cristina Fernandez to comply with what was agreed by Economy minister and Vice president elect Amado Boudou. It comes as a heavy burden for the president's second mandate since the deadline is next January 13 a month after CFK takes office for the second time on December 10.
The situation does not speak well either of Boudou who took office as minister in 2009 promising to re-establish relations with the IMF, definitively close the 2001 default (and opening Argentina's access to voluntary money markets), normalizing relations with the Paris Club and reviewing the INDEC stats office. None of these have been completed.
Last July 13 Boudou reached an understanding with the IMF Latinamerican chief Nicolas Eyzaguirre. The Argentine minister sent a letter to the board of the IMF committing the government to end with INDEC distortions and elaborate stats consistent with the IMF membership protocol. The IMF later released a communiqué where for the first time made reference to stats anomalies and even doubted the solidity of Argentine growth data. Apparently the IMF also promised verbally to abstain from any comments during the Argentine presidential electoral campaign and therefore the 180 days to reach a compromise.
This however ends next January 13 and adds to US President Barack Obama's strong request that Argentina normalizes its financial situation (an agreement with pending US bond holders holdouts), counts with reliable statistics and complies with the rulings from the World Bank Council on Investment Disputes which mandates compensation for two US corporations forced out of the Argentine market.