Havelange, 95, again beats his detractors: he resigns from IOC and end ethics inquiry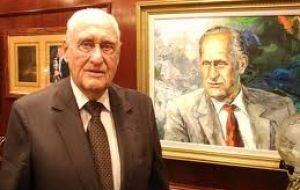 Former FIFA president Joao Havelange resigned from the International Olympic Committee on Sunday, just days before he was to face an ethics inquiry it was reported by the Sao Paulo press.
The 95-year-old, who has been a member of the IOC since 1963, was under investigation for his links with FIFA former marketing agency, International Sport and Leisure (ISL), which went bankrupt in 2001 with debts of around 300 million dollars.
A BBC Panorama television investigation alleged in 2010 that the Brazilian had accepted payments from ISL for granting lucrative World Cup contracts. Havelange was FIFA president from 1974 to 98 before he was replaced by Sepp Blatter.
To avoid exposure to condemnation and IOC expulsion, Havelange said he was retiring because of health problems, according to Folha de Sao Paulo.
Suspicions about Havelange's involvement are part of the case against his former son in law Ricardo Teixeira, president of the Brazilian Federation of Football, CBF, and of the 2014 Word Cup organization.
The IOC started an internal investigation on Havelange over ISL which sold FIFA television and marketing rights and according to Swiss courts paid handsomely to obtain the contract.
BBC Panorama says a Swiss court believes Havelange was paid seven million Euros to award the contract. But from the moment he resigned the internal investigation will have to be shelved.
The Brazilian, who competed at two Olympic Games in 1936 in Berlin as a swimmer and then in the 1952 edition in Helsinki as a member of the water polo team, is credited with modernising football and turning the sport into the moneymaking industry it is today.
He was also instrumental in bringing the 2016 Olympics to Rio de Janeiro and to South America for the first time when the International Olympic Committee elected the city as the host last year in Copenhagen.
Two other IOC members, International Association of Athletics Federations president Lamine Diack and Issa Hayatou, president of the Confederation of African Football, will have cases considered by the IOC on Thursday.