Saudi dairy farm buys 30.000 acres of prime land in Argentina
Monday, January 2nd 2012 - 06:21 UTC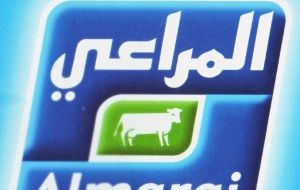 Saudi Arabia's largest dairy company announced it was buying Argentine farm operator Fondomonte for 83 million dollars to secure access to a supply of animal feed. The acquisition will give Riyadh-based Almarai Co. control of roughly 30,000 acres of farmland just ahead of tough new limits to be imposed by Argentina's government on foreign ownership of productive land.
Almarai said the deal is in line with Saudi's policy of "securing supplies and conserving local resources".
In spite of its scorching desert climate, Saudi Arabia for decades produced millions of tons of home grown wheat with the help of generous farm subsidies. It is now trying to wind down domestic production because of concern over dwindling water supplies.
Fondomonte operates three farms in Argentina dedicated to producing corn and soybeans, according to Almarai. According to the Fondomonte website it also grows barley, rice and sorghum. Almarai plans to use the crops to feed chickens and cattle.
The Saudi purchase was announced as Argentina's Senate approved strict new limits on foreign land ownership, designed to protect the country's food resources.
The law limits individual foreign ownership of rural land to 2.500 acres per titleholder, and bars any more purchases by foreigners once 15% of Argentina's land is foreign owned.
No one knows just how much Argentine land is already in foreign hands. The law is mandated to create a nationwide land registry to establish who owns what. Cristina Fernandez has said the law would not take away land already owned by foreigners.
As their populations boom, oil-rich Gulf Arab nations have shown increased interest in buying farmland and other agricultural assets overseas to ensure reliable food supplies.
Emirates' investors have bought farmland in Pakistan, while Saudi Arabia's Binladin Group has sought to develop rice fields in Indonesia. Qatar's sovereign wealth fund set up a company in 2008 known as Hassad Food specifically to target agricultural investments abroad.
Almarai is one of the Middle East's largest food companies. Traditionally focused on milk and other dairy products like yoghurt and cheese, it has recently begun expanding into new product lines such as juices, baked goods and poultry products, which also demands "more secure supplies of grains, oilseeds and animal food".