Argentine government and farmers clash over drought emergency support
Monday, January 16th 2012 - 02:45 UTC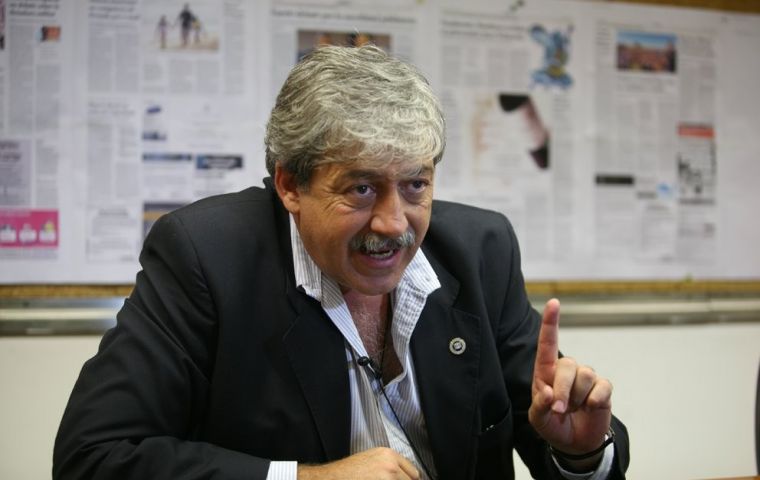 As extreme drought conditions punish Argentina's crops throughout the country farmers' organizations are at loggerheads with the government of President Cristina Fernandez, which is refusing to increase the emergency fund for such situations and to alleviate the tax burden.
"Farmers are always expected to pay up but are never entitled to government help`", said Eduardo Buzzi head of the Argentine Agrarian Federation. "The government wants farmers approaching the counter in order to pay, not asking for money" he added arguing that "the Kirchnerite strategy is that their money is off limits".
Buzzi also demanded that under such an extreme situation the duties on grains and oilseed exports for small and medium farmers should be eliminated.
"Whatever crops small and medium sized businesses can manage to salvage should be exempted from export duties. This means the Government would have to give up from 2 to 2.5 billion dollars" explained Buzzi.
"We believe any farmer whose finance is affected by drought should have some kind of aid, but it seems the ministry does not intend to use any money to help the small-sized businesses" blasted the farmers' leader.
Last week the Argentine government recognized before the Agrarian Emergency Committee the severe drought conditions and consequences in the central area of Argentina, although it anticipated it will not increase the budget for the emergency fund of 100 million pesos (25 million dollars) to face the situation.
Farmers had urged the national government to lower the export tax duties' rates considering this year's harvest is expected to drop by 10 million tons due to the drought.
Members of the Farmers' Liaison made public the results of the meeting after holding talks with Agriculture Minister Norberto Yahuar and the head of the Agrarian Emergency Committee, Haroldo Lebed, held at the Ministry in Buenos Aires City.
Minister Yahuar added that the government will not lower the export duties tax and ratified the "surgical help" policy for producers affected by the drought, especially in the provinces of Buenos Aires, Córdoba and Santa Fe.
Finally Buzzi said that farmers for now are not planning any protests, although "there are places where people want to come out and protest, and they are right because we're only two weeks into 2012 and we already know that, in productive terms, this year is already lost".