Cristina Fernandez expected to make major announcement on Falklands and oil
Tuesday, February 7th 2012 - 05:51 UTC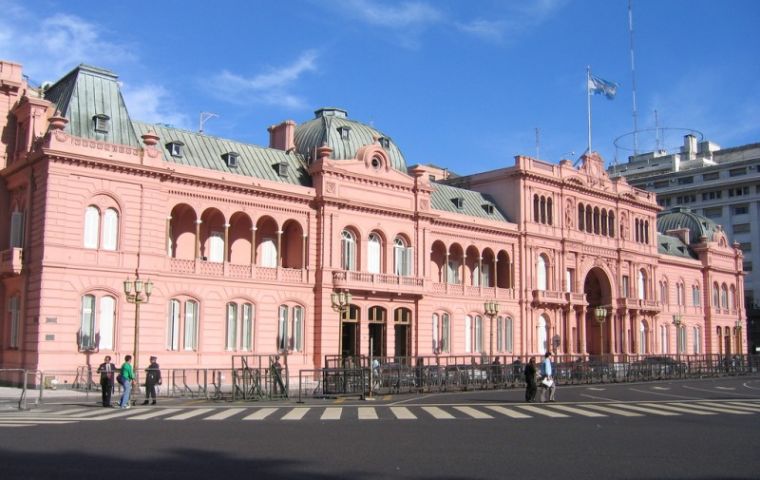 Argentine President Cristina Fernández is expected to make an announcement related to the Falklands/Malvinas Islands and most probably oil exploration on Tuesday afternoon, reports the Buenos Aires press.
The president will be joined by Governors and high-profile political leaders from the Kirchnerite and the opposition ranks, as well as union and business chiefs.
All governors, national lawmakers from the Kirchnerite and opposition caucuses, diplomats, Malvinas War veterans and family members of those who died in the conflict have also been invited to attend.
The nature of her announcement has been kept strictly under wraps, and according to sources most of the political leaders invited to attend the event have no knowledge of what she is planning to say.
Her speech is scheduled to take place at 7 pm in the Government House (Casa Rosada) at the Bicentennial Latin American Patriots Hall
Even the powerful leader of Argentina's CGT organized labour Hugo Moyano and his peers from the board have been invited and confirmed attendance.
"The President has invited us to a meeting in Government House, as chairman of CGT and the rest of the board. We don't know the motive but I believe it is to talk about oil", said Moyano.
The announcement is to take place amidst a new escalation with the UK over the Falklands/Malvinas sovereignty dispute.