Argentine Managers' inflation estimated in 3.27% in January; 21.1% in 12 months
Friday, February 17th 2012 - 03:42 UTC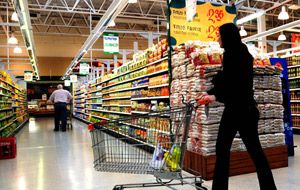 Another measurement of inflation in Argentina shows the annual rate sustained at two digits. In this case the CPE index, or Professional Executive Basket, during January 2012 was up 3.27%, accumulating in the last twelve months, 21.1%.
CPE assesses the cost of a basket of food, services and other items for the family of a professional executive, resident in metropolitan Buenos Aires, and was started in March 2008.
The latest index means such a family had a level of expenditure equivalent to 24.665 Argentine pesos (approx 5.700 US dollars). For the last 22 months annual inflation on a monthly base was in the range of 21% to 23%.
In January Food was up a moderate 1%; Leisure increased strongly, 11% and Housing with Basic Services (public utilities) climbed 7.6% as a direct consequence of the rapid elimination by the government of President Cristina Fernandez of the subsidies policies.
"Even when January "is a month with a high seasonal component, it must be said that the CPE increase in Jan 2012 although high was lower that last year which results in a drop in the annual inflation rate".
Finally for March 2012 it is expected that the results of the current adjustment continue to impact the rate, to which must be added the seasonal increase of prices which coincides with the beginning or classes.
The CPE index is elaborated by the CEMA University, Applied Economics Centre. CEMA is a well respected and academically acknowledged.