Professional football players' transfers reached 3 billion dollars in 2011 says FIFA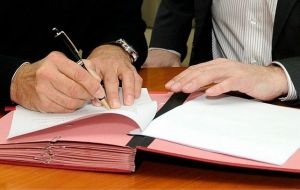 FIFA Transfer Matching System GmbH has published on Thursday the first edition of the annual report Global Transfer Market 2011. This report provides a comprehensive insight into football transfers worldwide, on which over 3 billion dollars was spent last year in the professional male football market.
The transfer matching system (TMS) became mandatory on 1 October 2010 and all 208 FIFA member associations as well as more than 5.000 clubs used it to conduct over 11,500 international transfers during 2011.
This report includes several interesting statistics and figures, some of which may surprise football fans.
For example, only 10% of all transfers concluded in 2011 constituted a club-to-club agreement for a permanent transfer, as the vast majority of players signed by clubs were out of contract.
Data can also be found in the report on the average and median compensation for transfers, the average player salaries, the average amounts given to club agents named in the transfers, as well as on the number of transfers involving minors.
"This report gives us a lot of useful data on football transfers, highlighting the increased transparency that the TMS has provided to the transfer market. 2011 was the first calendar year for TMS and the report is only a starting point," said Mark Goddard, General Manager of FIFA Transfer Matching System GmbH.
"We aim to provide a unique set of information which should be useful on the one hand for football fans and the media, but also for our member associations and club managers, who require a more in-depth analysis."