"Argentina completely ignores the Mercosur treaty and spirit" says Uruguay
Tuesday, March 13th 2012 - 07:21 UTC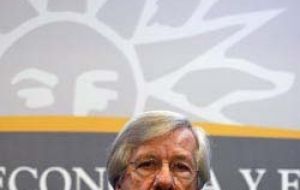 Uruguayan Vice-president Danilo Astori strongly criticized the current situation in Mercosur blasting protectionist measures of both Argentina and Brazil, which together with Paraguay are full members of the block
"Argentina has completely ignored the (Mercosur founding) Treaty of Asuncion while Uruguay has honoured it to the last detail" said Astori in an interview with a local newspaper.
Astori added that lately "it has become evident there are two focus totally different regarding economic policy and particularly related to the integration project we share" in Mercosur.
Astori said that Argentina has chosen a "progressively protectionist project", while Uruguay remains loyal to the original "open economy emphasis".
The Uruguayan Vice president said that the original idea for Mercosur was a "very open treaty" with two exceptions, the sugar industry and the auto industry, but currently "in trade relations with Argentina and to some extent with Brazil, there is practically nothing left" of the original idea.
"There are all kinds of non tariff restrictions, all kinds of hurdles", he emphasized.
Argentina applies a non automatic licences system which makes Uruguayan exports of textiles, paper, pulp and plastics among other goods extremely difficult to which must be added the imports' sworn statements which can be approved or rejected by Argentine officials with the obvious purpose of discouraging Argentine importers.
Several textiles and garments workshops in Uruguay and Paraguay have been forced to close down because of these hurdles.