China scraps plan to build 5 billion dollars steel plant in Brazil
Tuesday, July 3rd 2012 - 19:05 UTC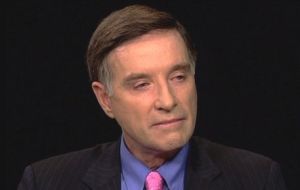 A major Chinese steelmaker has scrapped a plan to build a five-billion-dollar factory in Brazil due to high costs and a slump in global prices for the metal, state media said Tuesday.
Wuhan Iron and Steel (Wisco) and Brazil's LLX, a subsidiary of the EBX group controlled by Brazil's richest man, Eike Batista, signed the deal to build the facility in Rio de Janeiro state in 2010.
Under the agreement Wisco was to own 70% of the plant, with the Brazilian firm to take the remaining stake. The plant was expected to come online this year with an annual production capacity of five million tonnes.
The project, if realised, would have been China's biggest investment in Brazil as well as the largest Chinese investment in an overseas plant, then Brazilian president Lula da Silva said at the time.
However, the Chinese company decided to shelve the project after feasibility studies showed the risks were overwhelmingly high, the 21st Century Business Herald reported, citing two unnamed sources.
The overall costs rose drastically as the factory, planned to be located in the Acu industrial zone, required a 300-kilometre railway line to link with a local iron ore mine Wisco owns, the report said.
The contraction in the Brazilian steel market and a slump in global demand also deterred Wisco from moving forward with the deal, it added. In addition Wisco failed to secure stable and cost-efficient coking coal supply for the plant, it said.